This interview has been condensed and edited for clarity.
On a midwinter evening, we caught up with Pattie Gonia (who was dressed in their famous yellow thrift store hoodie—a staple when not in drag); José González, whose "Tacos are for Lovers" T-shirt is something we all can get on board with; Teresa Baker, who's consulted with us on diversity, equity and inclusion since 2015; and Gabaccia Moreno, the newest member of the team. They're here to tell us about a new initiative and outdoor education model to lead individuals to action for people and the planet.
Here is what they had to say about The Outdoorist Oath.
But first, what is The Oath?
The Oath is the brainchild of José González, Pattie Gonia and Teresa Baker. The executive director is Gabaccia Moreno. After spending a collective of 30 years consulting with brands around their diversity, equity and inclusion initiatives, these four have realized there was a strong desire from the greater outdoor community for individuals to learn about ways that they can be better allies to people and the planet. The Oath was formed to provide an educational foundation, as well as a framework for individuals to investigate questions like, how can I be a better steward of the landscapes I recreate in? How can I play a part in making the outdoors feel more inclusive to all individuals? In what ways does my everyday life support the protection of wild places for years to come?
"We believe that by giving people the tools and questions to be able to consider their impact in the world, we can create a new wave of Outdoorists that are committed to creating a healthier outdoors." —The Founders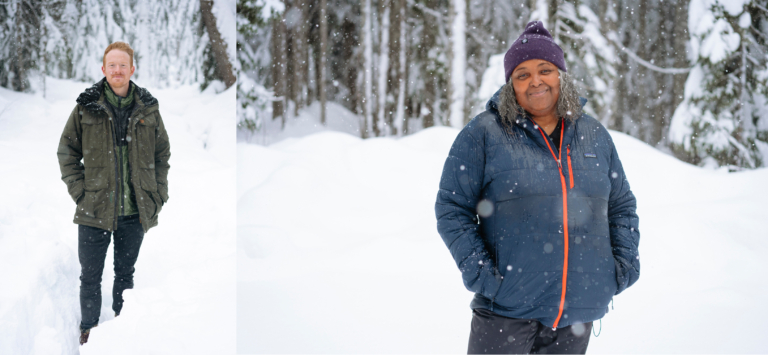 How is The Oath different from other pledges and commitments, and why is it necessary?
Pattie: The Oath is different because it's free, accessible education for anyone to discover how they can uniquely take action for people and planet in the outdoors. The Oath is also different because it's not just a "sign on the dotted line" commitment. Instead, individuals must take a free two-hour interactive (and fun) online workshop to learn, unlearn and come together in community. After that workshop, people will be invited to sign and live out The Oath in their daily lives along with being a part of our online and in-person community offerings like group hikes, other free education opportunities, policy change work and more.
Lastly, The Oath is different because unlike other outdoor education models, The Oath doesn't tell people a set of rules to follow. Instead, we want to offer questions and frameworks that individuals can view through their own lens to determine how best to engage in areas that are unique to who they are. The Oath is based on people taking hyper-local action and is designed to inspire people to think for themselves, instead of us telling them all the answers.
Teresa: I think all too often in this work that we are trying to do, it's been one or the other. People are working on inclusion or they're working on the environment or people are talking about the amazing adventures in the outdoors. We thought, it's time to bring them all together (people, planet and adventure) because the more we continue to separate and silo, the more it begins to feel that it's one or the other instead of all three parts interwoven and completely connected. This is an opportunity, as individuals, to say that we care about it all and show our commitment. This will give individuals the chance to show up and speak up, and there are way more individuals doing this intersectional work than there are brands and corporations.
José: It means to honor the reality that A) There is no planet B. And B) That systemic racism is real, while showing people how powerful it is to operate from the perspective of people, planet and adventure. We want to move beyond the clichéd sentiment that individuals can change the world into daily expressions that prove it. As much as people feel they need to learn, The Oath also provides the space to unlearn, collectively.
Pattie: All the workshops, educational tools and gatherings will be free to participants.
Gabaccia: In our culture, we're devoid of self-reflection and self-improvement practices, and we see that systemically. Our government doesn't work in a way that improves itself constantly. How can we, as individuals, feel welcomed in a space that really values self-reflection? And helps each of us understand more about ourselves and see how connected we are to the rest of the world?
Pattie: I love that, and it reminds me of something José said. It's not time to burn it all down, but it is time to prescribe burn what doesn't work and what doesn't serve us to create new things. We've built this world; we can build another.
José: The Oath is necessary for a few primary reasons: The weight of the problems of the world feels pretty defeating, and we want individuals to feel supported and nurtured as a way to combat ideologies with real-world harm, such as systemic racism. It benefits the system to feel powerless. Being able to acknowledge that the systems are messed up and to also know that, here's what I can do. We want to encourage individual power. We want people to get involved so that we can help each other sharpen individual action for systemic change.
Pattie: The Oath is systems change work. It's structural and interpersonal with a shared mission. We will do this work better, together. We believe that everyone has a unique role to play when it comes to systems change work.
What brought the three of you together to create The Oath?
Pattie: We as co-founders believe that individual Outdoorists (you) hold the power, privilege and opportunity to collectively shape the future of the outdoors. We also believe in the power of collective action and the beauty that can come from self-reflection, unlearning and learning. We want people that love the outdoors to say, "I don't have to have all the answers, I don't have to do it perfectly, but I can take action for people and our planet."
Teresa: Over a year ago, while I was in Point Reyes, California, Pattie texts me and says, "There are so many outdoor education models out there that talk about how to treat the planet. Why is there no model that talks about how to not just take care of the planet but each other?" I said, "I'm in" and the rest is history.
José: It isn't enough to create another pledge or another commitment because that's not new. [With The Oath], can we challenge ourselves to do something that actually redefines and reconnects us to one another and the future we want to see? Otherwise, all it takes is an Instagram post sharing a statement, and the metrics focus solely on how many likes it gets versus the real work. We are here for relationship, reflection and action.
How do you define an Outdoorist?
Pattie: Anyone who enjoys the outdoors however they enjoy it. This is a broad term that is inclusive of everyone who steps outside.
Teresa: An Outdoorist is a person who has made the outdoors a part of their everyday lives and are working in their own ways to protect the spaces they recreate in.
José: It's an expansive term, rather than constrictive.
How is the Outdoor CEO Pledge different from The Oath?
José: The Pledge is about institutional change; The Oath is about leveraging individual power for change.
Teresa: The Pledge has and will remain focused on CEOs and businesses, the opportunities to work on matters of inclusion and how it relates to communities of color, period. The Oath opens it up to everyone and expands topics from inclusion to matters of our environment and how we define adventure for ourselves. All too often we hear about the actions companies are taking. This oath will be in place for individuals to shine in their efforts. We are also not going to be asking for an annual report. We don't want to tell people what to do with The Oath. Rather, we want to invite people in to make this what they feel it can be. We want to offer people the tools to do this work in their own way. We have to get away from the mindset that just because a way to do this work has been streamed over and over again, for years, that it's the only way to do it. In order to make progress, we must offer people the opportunity to try, fail and try again. Placing compassion over criticism. That's how we will make progress in this work.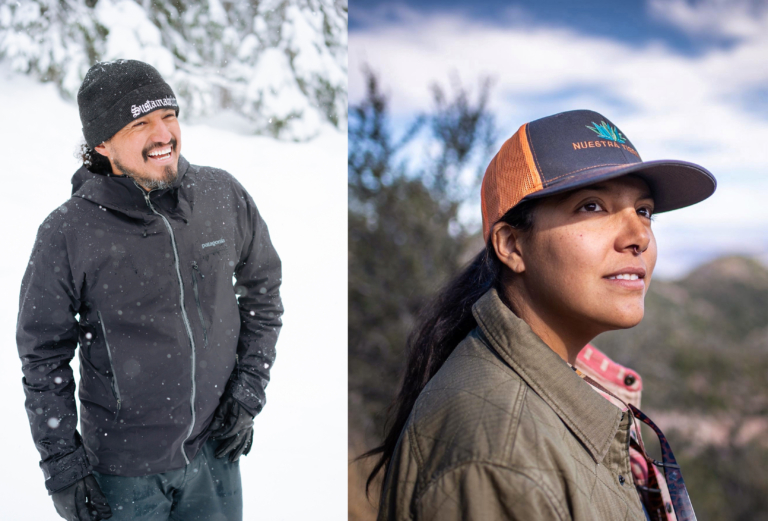 Who is The Oath for?
Pattie: The Oath is for anyone, especially allies, who are ready to take action for people and the planet.
Gabaccia: The Oath is for anyone who has thought to themselves, "I want to take action but I don't know how or where to start." We want everyone to join—from people at the very beginning of their journey who are looking for a starting line to people who are looking for a checkpoint of self-reflection for the journey they're already on.
Teresa: The Oath is for anyone who is ready to try, fail and try again.
How do people get involved, and what is their commitment beyond signing The Oath?
José: There is the concrete component of signing The Oath and showing up for the initial two-hour workshop, and the commitment beyond that is to figure out how you as an individual want to [get involved]. We're not going to simply Instagram our way into saving the world. It's going to be the day-to-day real actions that truly matter.
Pattie: One—attend a two-hour workshop. Two—sign The Oath. Three—practice The Oath with the provided tools or create your own tools. Four—be a part of our community however it fits in your life—we're here to support and collaborate with you. We will continue to make space where space is needed and will provide critical momentum for learning, with a giant dose of fun and making good trouble in the mix. This is also a movement to collectively show joy, build joy, share joy.
Teresa: It's an awesome opportunity to hold one another accountable. No one can say they don't know what to do. There are so many resources, and The Oath is another resource for individuals to learn and grow. It's an opportunity to push ourselves, to have fun together, to adventure together and to listen to one another. We're asking the public to embrace The Oath by signing on, and we ask ambassadors and athletes from across the globe to join us in getting the word out. The hope is that we all see ourselves in the work, with the understanding that we are not seeking perfection, but rather the global community of Outdoorists fighting for better as we move ahead.
Register to join the free virtual workshop on February 7, 2022, at 4 p.m. PT.
---
The Founders:
Pattie Gonia (she/they) is a drag queen, climate optimist and professional homosexual. Pattie is the founder of the Pattie Gonia Community, which is now more than 425,000 people strong. Collectively, they work to uplift LGBTQIA+ people and other underrepresented groups in the outdoors.
José G. González (he/him) is the founder and director emeritus of Latino Outdoors. He is a professional educator with training in the fields of education and conservation while engaging in different artistic endeavors with art and messaging—often exploring the intersection of the environment and culture.
Teresa Baker (she/her) is the founder of the Outdoor CEO Diversity Pledge and the In Solidarity Project, both of which are in place to help guide outdoor brands, agencies and organizations along the path of equitable inclusion within their businesses and outdoor landscapes. Teresa spends the majority of her time working with companies on ways to welcome greater diversity to their boards, staff, programs and campaigns.
Gabaccia Moreno (she/her/ella) is a first-generation Mexican American multidisciplinary creator, consultant and passionate outdoor advocate. Today, she serves as a National Monuments Fellow for Nuestra Tierra Conservation Project, seeking to make the outdoors more equitable and protecting our lands and waters.