Adventures of a Great 'Stache (According to the Author)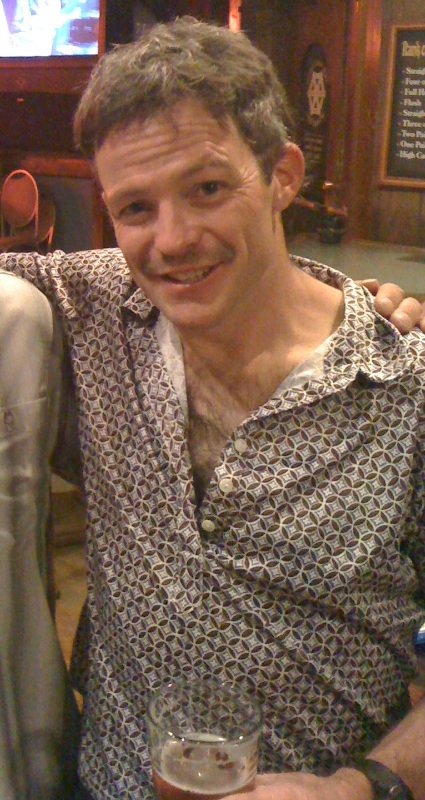 "You're such a redneck navigator," Lizzy tells me. I'm in charge of getting us to a place in the South Platte where neither of us had been, and it's dark, and I'm sitting in the passenger seat with a crooked map in one hand and a yuppie-Nalgene in the other – one of those steel water bottles, because it's healthier – filled with margarita. Oops. I missed our turnoff. By 50 miles.
"But it's not my fault," I swear, as she flips the car around. Since we're close friends and haven't seen each other in awhile I think she cuts me some slack. Of course it was my fault. We're going a hundred miles out of the way.
Lizzy glances toward me and turns away, shaking her head and half-laughing, the other half disgust. "I can't take you seriously with that hideous mustache."
The next morning, just as we're ready to wander off, sans direcciones, to try to find our other friends somewhere among a sea of rocks, we luck-out and another friend, Lisa, pulls in to the trailhead. Turns out she knows where to go and now I'm the lucky guy hiking with two chicks. Gotta be the 'stache.
[He doesn't just have a mustache, he wears this mustache. Photo: Cordes collection]
The problem with my 'stache, though – admittedly the worst mustache ever grown (how come Sonnie can pull off his dirt-on-lip molestache? I mean, aside from the obvious difference of him being a handsome badass) – is the same as with the stripes shaved into the sides of my head: it started as a joke, but now I like it. Instead of buzzing off the stripes or covering-up with a hat, for example, I find myself needing to refresh them since they're growing over. The stripes and budding mullet came to feel a part of me as a person, and I couldn't any more shave over it than I could cut off my own finger (no disrespect to Mr. Caldwell). In other words: It's not just a haircut, it's a way of life.
We hike through fire-burned rolling hills toward the crags. Aspen trees in full bloom enliven the charred landscape in a surreal way that underscores the brilliance of contrast, and how it always surrounds us.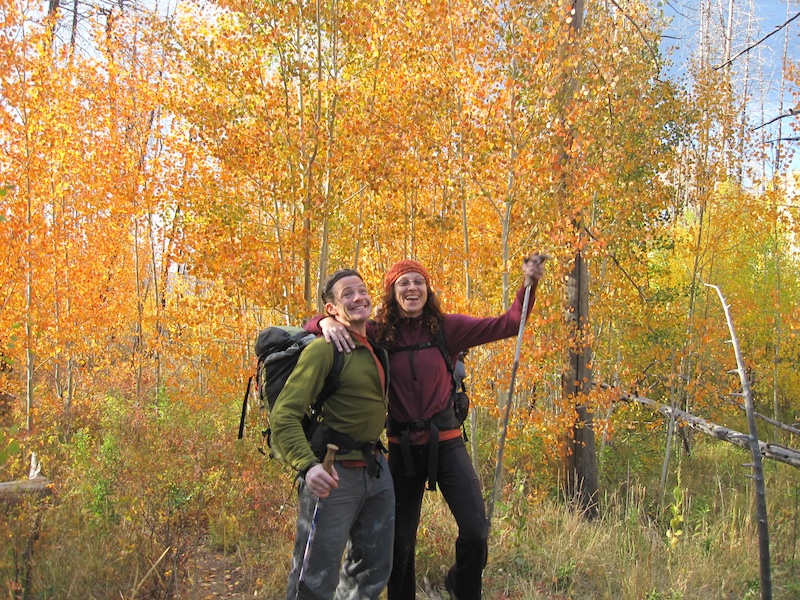 [Fall leaves and climbing, happy happy joy joy! Photo: Cordes collection]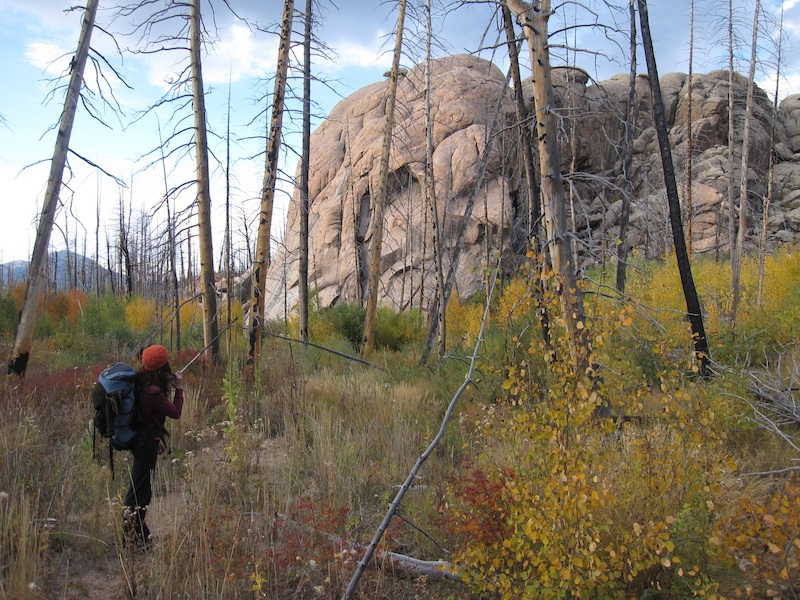 [Photo: Kelly Cordes]
We turn the corner, scurry up some slabs and catch Scott going for it on a bolted .12+, but he skips the bolts and fiddles in gear. No sport vs. trad posturing – even pumped out of his mind he still exudes a cheery demeanor; he's simply playing the game that he wants to play. He whips near the top and lowers, shouting and laughing.
The problem with my hair is that it grows poofy before it grows long. The length stalls near my collar, and the sides and top explode, making me look like James Brown. So while cultivating the 10-90, I needed to shave-down the sides and shorten the top, but in absence of the 90% in back – while I wait for those mullet sprouts to catch-up – I thought that short sides might look stupid. So I went with stripes. A week later I signed a lease on a Camaro. Life is good.
The boys come over to greet us, including one of Blake's buddies, Garrett, whom I'd never met. They immediately start throwing me slack about the hair and 'stache. Jealousy rears its ugly head.
[Introduction: Kelly meets Garrett, caught on video. Video: Blake Herrington]
"Look at this dudefest," I say in self-defense, "And look at who just showed up with two chicks." I turn both my thumbs toward myself the way a guy with a sweet mustache and budding mullet does.
"Yeah Kelly – she's married and I'm gay," my friend chimes-in, unsolicited.
Just then a slightly awkward moment seemed to befall the South Platte, with nervous laughter from the dudes, and I felt obliged to use my effervescent personality to break it.
"Well," I mumbled, "I do have a mustache, so…"
"OK, then, who wants the next lead?" someone blurted, and everyone scattered and flaked their ropes.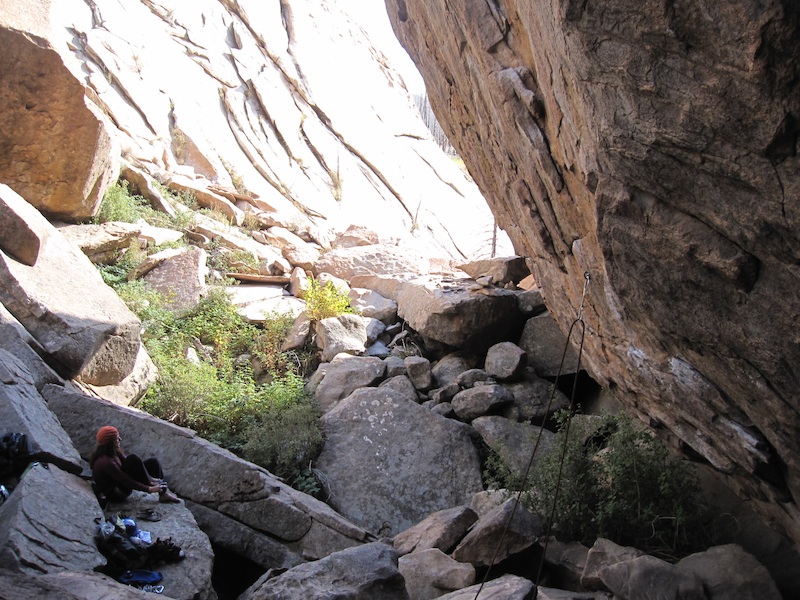 [Late day, cragging in the South Platte. Photos: Kelly Cordes]
The day drifted on perfectly, climbing with friends and nobody else in sight, placing gear, clipping bolts, telling truths and telling lies and trying hard. Toward the end of the day, some of the other slackers left for work, but there I stayed with two fine ladies – the way a guy with a sweet mustache and budding mullet does – and I tied-in for one last try at a hard route that'd pitched me off twice before. Midway up, as yellow leaves layered the hillsides and orange granite held solid dark plaques of rock seemingly pasted to the wall, I paused on a good hold, grinned, and then climbed into the sky, mullet sprouts drifting in the breeze.