Ocean Activism Updates from Save The Waves Coalition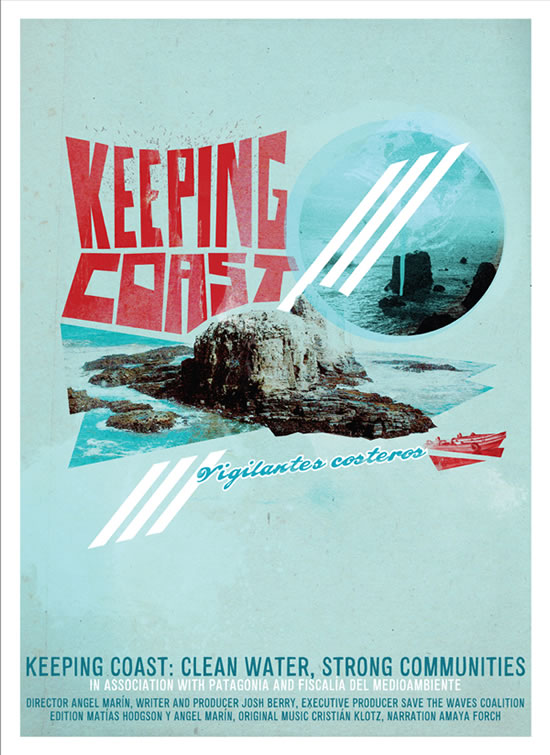 Our good friend Josh Berry, Environmental Director for Save The Waves Coalition, sent word today from Chile for The Cleanest Line masses.
Aloha Kasey!
Two news items you might consider publishing on The Cleanest Line:
Keeping Coast, a new short film by Save The Waves, that documents the new Coastkeeper program we've opened in Chile and the threats of a coastal coal plant to waveriders and residents: http://www.keepingcoast.blogspot.com
And the Dept. of the Interior wants to open up our coastlines to oil exploration and drilling. The only West Coast public hearing about the issue is in San Francisco next week, Thursday, April 16. The event promises to be quite a scene: http://www.nottheanswer.org and http://www.greensurfing.blogspot.com
If you can't make this hearing you can submit written comments at the DOI's Minerals Management Service website.
Peace,
Josh
Hit the jump to see the trailer for Keeping Coast.
"This short film explores the watery inspirations behind a wave of activism seeking clean coastal waters in Chile. Featuring profiles on prominent Chilean leaders, community members and everyday blue-collar environmentalists immersed in a coastal adventure of rivers, waves and galvanizing social ecological issues that are changing Chile."
GLOBAL PREMIERE – ADVENTURE FILM FESTIVAL CHILE – MARCH '09
A film by Save The Waves Coalition – 2009
Director: Angel Marin
Narrators: Amaya Forch & Josh Berry
Writer & producer: Josh Berry
Executive producer: Save The Waves Coalition
Music: Christian Klotz
In association with Patagonia and Fiscalía del Medio Ambiente
Film duration 15 minutes
Coming soon to USA in limited release at select film festivals and on DVD.
Hopefully you're already familiar with Josh's work on All Points South, one of the movie trailers we featured in the Tin Shed. Please consider supporting the important work Save The Waves is doing around the world. Your donation is greatly appreciated.