Meet the Most Well-Documented, Well-Travel Shorts Pockets in the World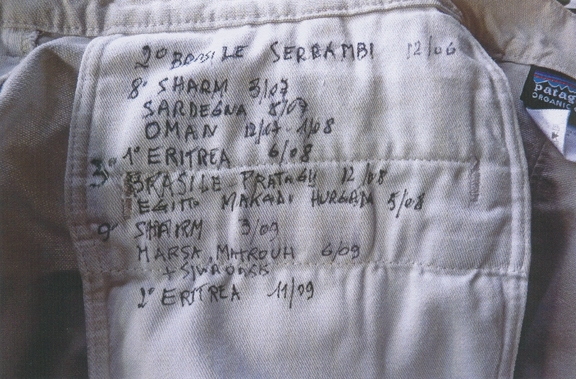 We're not sure when Cesare Fiorucci of Seregno, Italy, bought his first pair of Stand-Up Shorts or how soon he adopted the habit of indelibly inking each country of destination on the pocket bags. But photographic evidence illustrates the first pocket-log entry as "Guinea Bissau 88/89." A businessman himself (Fiorucci International), Cesare once asked Yvon Chouinard, "How is it possible for the owner of Patagonia to get rich if the products are so imperishable?"
[All photos courtesy of Cesare Fiorucci.]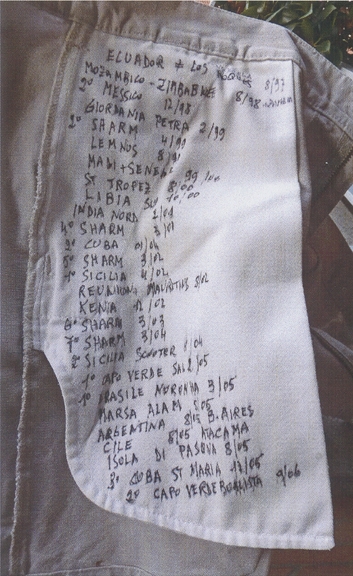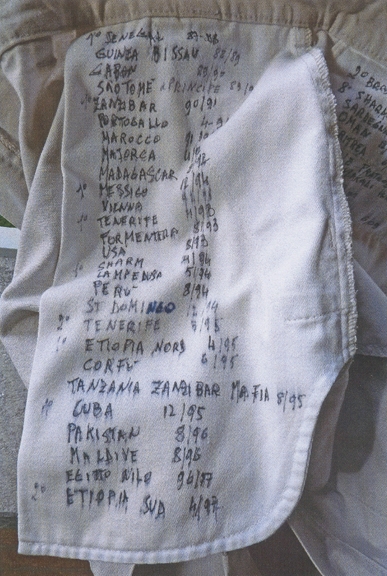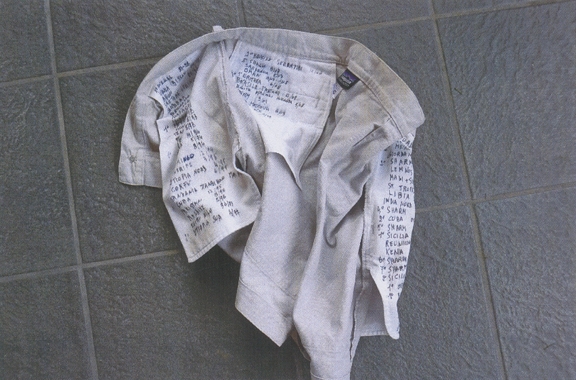 In 2002, our Milan store, impressed by the varied itinerary and to-the-moon-and-back mileage of their loyal customer's Stand-Ups, put a plaque on the wall in Cesare's and his shorts' honor.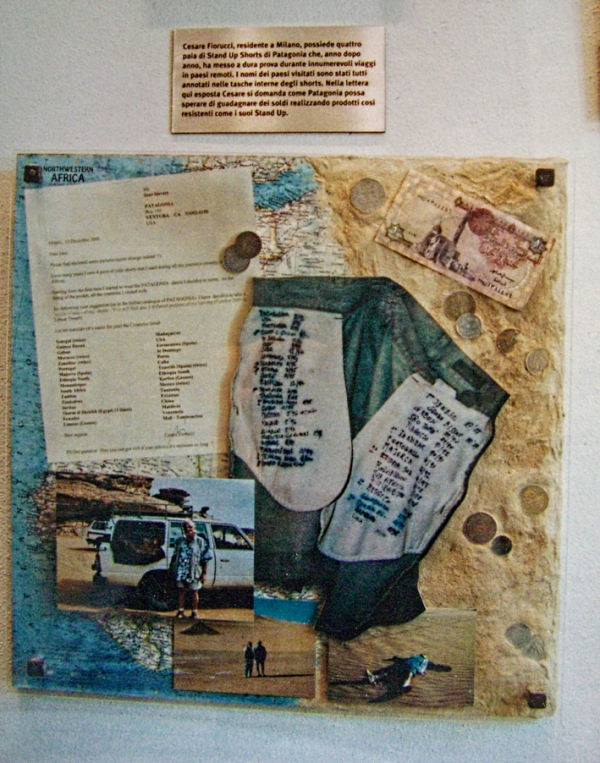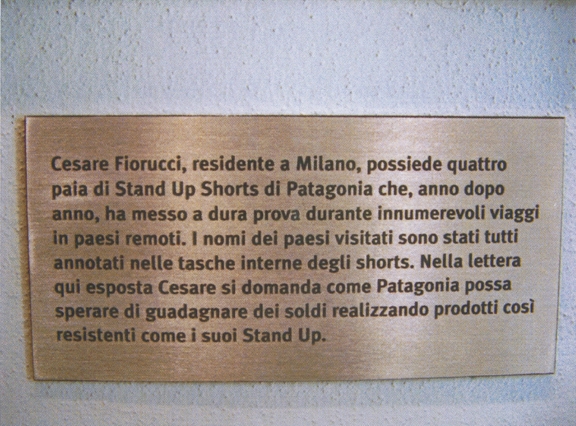 Nine years later, Cesare still travels in Stand-Ups — and records his travels in his pocket-log. Below: crossing the Indus River, bungie jumping Victoria Falls, visiting a port town in Eritrea.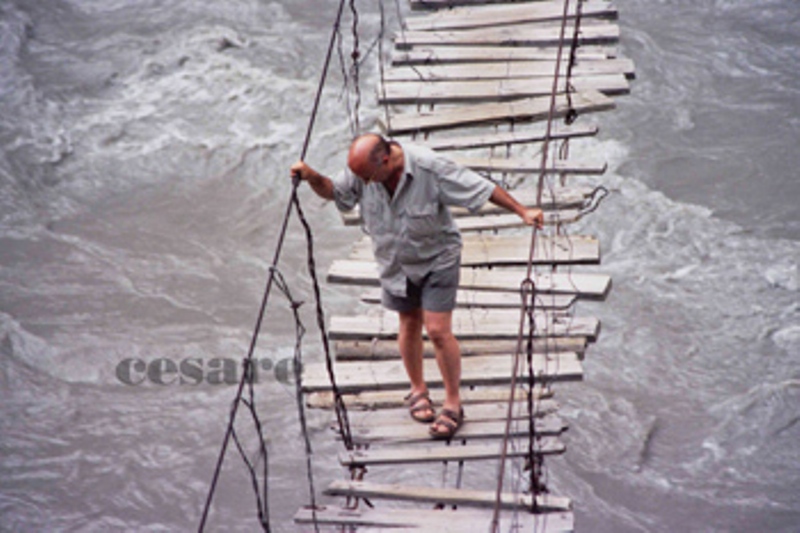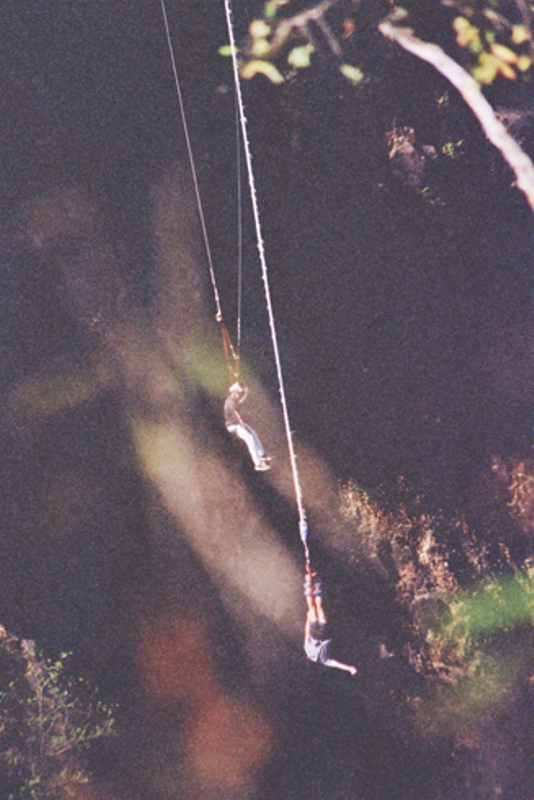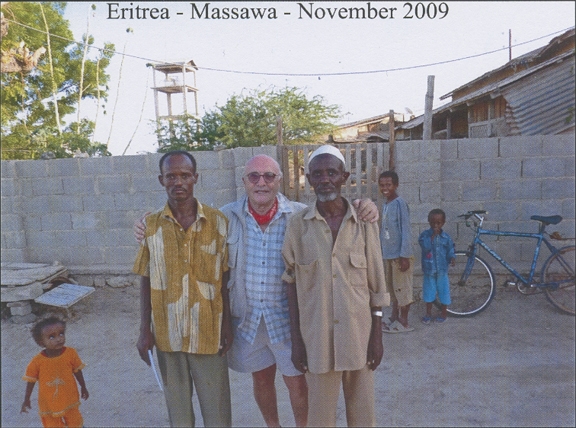 In a recent later to Yvon, Cesare lamented that he had run out of room to write. What did that mean? Did his travel days now have to come to an end? Absolutely not, Yvon wrote back: Just turn the pockets inside out and write on the other side.