President Obama Calls for Wilderness Protection of the Coastal Plain of the Arctic National Wildlife Refuge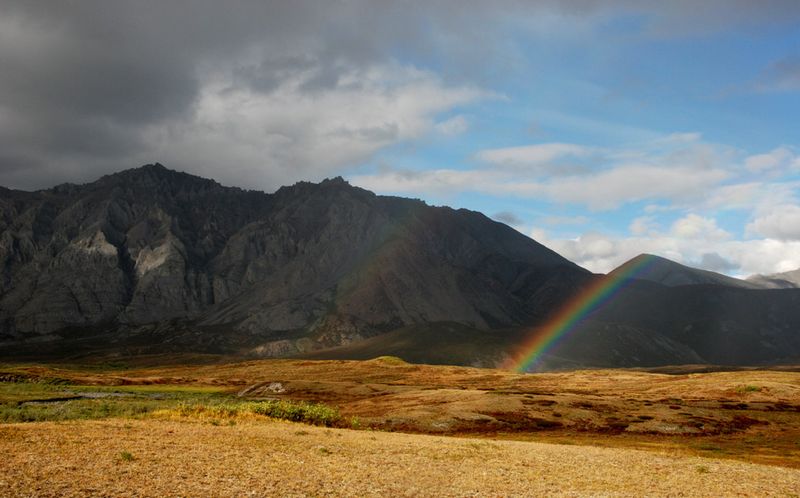 The Obama administration has finalized a sweeping new management plan for the Arctic National Wildlife Refuge in Alaska that proposes designating millions of acres as Wilderness and off-limits to most oil and gas development. President Obama and Interior Secretary Sally Jewell unveiled the Refuge's Comprehensive Conservation Plan (CCP), recommending a Wilderness designation for the Arctic Refuge's Coastal Plain.
This is big news.
This CCP recommendation by the U.S. Fish & Wildlife Service (USFWS) recognizes the value of the Arctic Refuge as a wilderness-quality ecosystem that supports a full range of arctic and marine animals and habitats. The coastal plain of the Refuge provides critical habitat for migratory birds, polar bears, wolves, muskoxen, and caribou and for thousands of years has provided sustenance and sustained the lives and culture of the Gwich'in and Inupiat people.
Above: Rainbow on the Brooks Range, Marsh Fork of the Canning River. Western boundary of the "1002" area of the Arctic National Wildlife Area. All photos: Ron Hunter
Support for the Arctic Refuge has been long encouraged, diverse and nationwide. Patagonia has advocated for permanent protection for almost 20 years and during the most recent public comment period for the CCP, the USFWS received over one million comments in support of Wilderness protection for the Refuge. Support for the Refuge over the years has been bipartisan and members of both parties in Congress continue to come together to safeguard this national treasure.
This important administrative plan for the Arctic Refuge will inform and guide management decisions for at least the next 15 years. The next step is for President Obama to communicate his Wilderness recommendation to Congress, and for Congress to pass Wilderness legislation.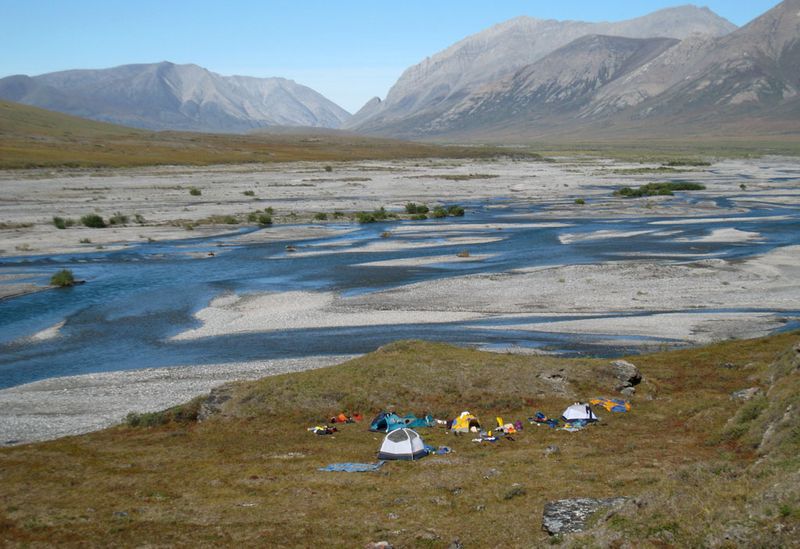 Camping near the Canning River and its western tributary, the Marsh Fork. Arctic National Wildlife Refuge, Alaska.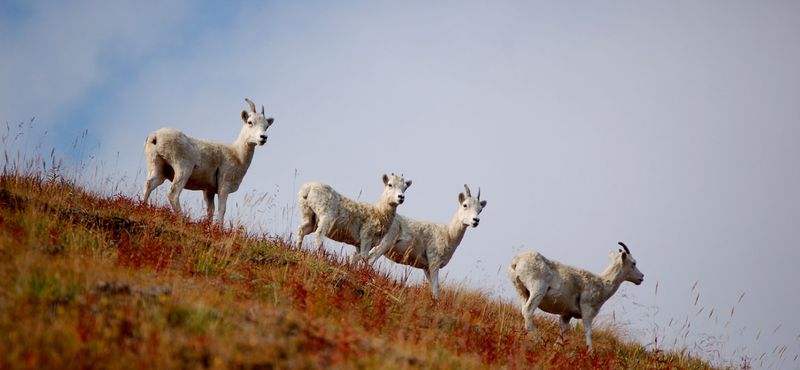 Dall sheep, above the Marsh Fork River. Arctic National Wildlife Refuge, Alaska.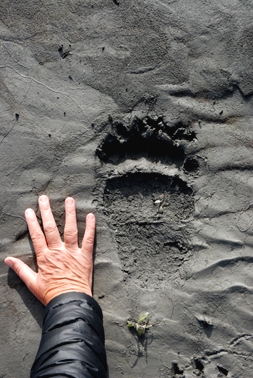 A grizzly print. A simple calling card from one of the Refuge's many wild residents.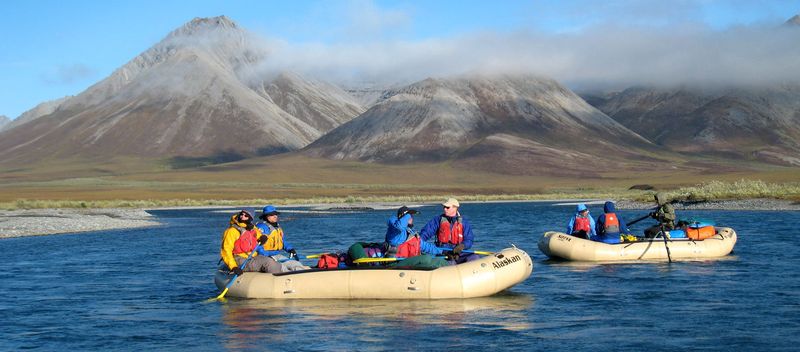 Coastal Plain, Arctic National Wildlife Refuge.
The Arctic National Wildlife Refuge was first established in 1960 by then President Dwight Eisenhower (as the Arctic National Wildlife Range) because of its "unique wildlife, wilderness, and recreational values." In 1980, Congress passed, and President Carter signed the Alaska National Interest Lands Conservation Act, which designated Wilderness for much of the original area, but left out the vitally important coastal plain of the Refuge. President Obama wilderness recommendation addresses this oversight.
Take a look at the White House announcement then go on to our friends at the Alaska Wilderness League's website to send him a thank you.

Video: Protecting the Arctic National Wildlife Refuge by The White House. Read more about President Obama's Arctic Refuge announcement on The White House Blog.

TAKE ACTION: Please visit Alaska Wilderness League and thank President Obama for recommending "Wilderness" for the Arctic National Wildlife Refuge.