Product Testing: Dressing Right for a Windy Hike
Old School
/
Nov 25, 2009
/
7 Min Read
/
Design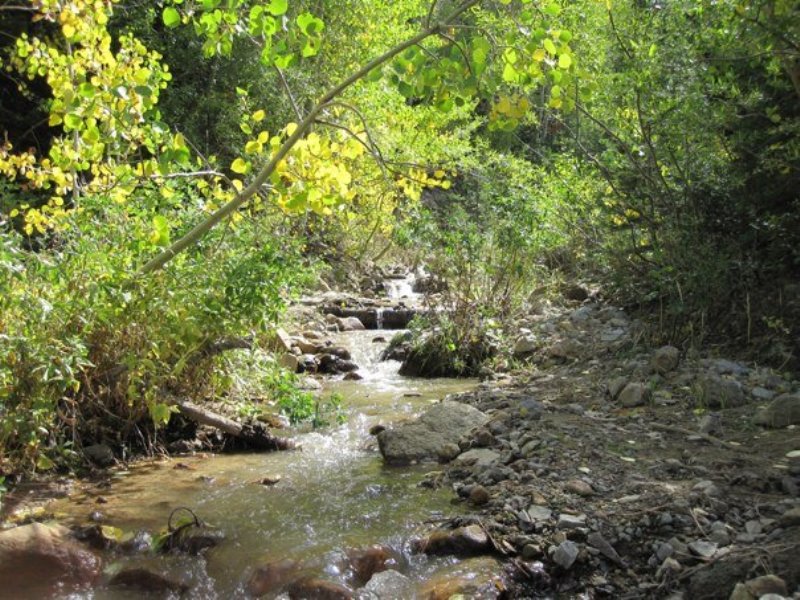 We test our gear on a variety of levels. Our athletes and ambassadors are responsible for putting the latest designs and fabrics through the paces before we'll add a new product to our lineup. But just because something reaches our shelves doesn't mean testing is over. Once a new item shows up in our catalogs, our Customer Service staff gets busy ground-truthing the latest offerings. They know the questions our customers will be asking, and turn that attention to our gear. _____________________________________
Product Report: Nano Puff, Merino 1 T-Shirt, Nine Trails Jacket, Simple Guide Pants, Lightweight Travel Tote.
Activity: Hiking – Jones-White Trail, Carson Range of the Sierra Nevada
Tested by: Patagonia Customer Service reps OldSchool, Cory E., Andrea W., Dave S., Kevin L., and Megan B.
Twice a year our happy little work group gets to cut work and take a day to test gear, get a bit of exercise and share some lies. It had been beautiful weather for weeks prior so of course once the appointed day arrived it was howling windy. We had planned to climb Mount Rose but we were overruled by our boss Tammy who was quite worried about being blown off the summit, ripping her Nine Trails Jacket and mussing her hair. The rest of us love being pelted mercilessly by 80 mph winds, but in the name of group harmony we all acquiesced to a somewhat easier (and lower) nine mile hike known as the Jones-Whites Loop. There's no such thing as a free hike here at Patagonia so all of us were required to fill in our coworkers on just what we chose to wear…Below are some excerpts from these reports:
First me:
Gearing up for any wilderness trip requires the utmost in planning and this trip was no exception. From my vast array of old and new Patagonia stuff, some dating back to the previous century I picked clothing suitable for a summit bid. I went with the Merino 1 T-Shirt, quite possibly the best athletic t I've ever worn. It's  light airy, quick drying and incredibly
[Whites Creek, Mt. Rose Wilderness, Nevada. Photo: Ken Larussa]
funk-fighting; it has quickly become my go-to t shirt. On top of that I wore a Cap 4 Zip Neck which provides a light insulating layer. And then, of course, the Houdini (this will return this spring), which is one of those pieces you wonder how you ever lived without. I also wore the Gi-II Pants and the Mid Weight Hiking Socks. The Gi-IIs are an awesomely simple nylon hiking pant. Since it looked like it might get cold I kept a Nano Puff and LW Ski Hat stashed in the bottom of the pack. The trail is below tree line but still can be windy in spots so I found myself alternately putting on and taking off the Houdini.
Cory's our resident big mountain skier, surfer, mountain biker and all-around cool dude:
should own two of these just in case they lose one. I'm a huge fan of the Lightweight Travel Tote as well. It's just so practical for so many different activities from going to grab groceries, to going to the beach, or going for quick simple hikes. I used that pack to tote around my lunch, camera, and extra layers, and it worked perfectly. All of my layers worked out just fine for the activity at hand.

We experienced a few different types of weather and temps while we were out on the hike. In my opinion, layering, and layering the right combination, is crucial to your outdoor experience. Feeling comfortable and having fun is the name of the game, so always remember to dress for success.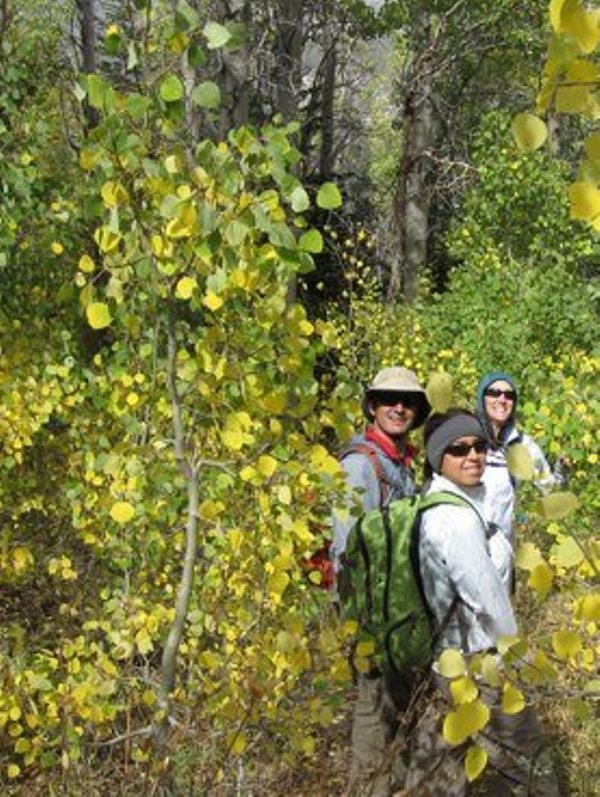 Andrea is a long time runner who has only lately discovered the wonders of hiking in own back yard:
This was a fantastic hike with great views and wonderful company. Here's what I wore: Gi II Zip-off Pants These are a very comfortable hiking pant and  I like the idea of having the option of shorts when you need them. I especially like that the shorts inseam isn't too short. For a shell I took The Nine Trails Jacket which is super lightweight and compressible. It has a very comfortable fit and the longer cut in the back keeps the jacket from riding up when wearing a back pack but I wish it had a better pocket closure, twice I've had to go back to look for things that have fallen out. For insulation I took a Stretch Velocity Zip-Neck and I really like it! It's warm and great in windy conditions (It was windy this day my friends). It's close fitting and the perfect length. I also wore the Cap 1 Scoop Neck and I love it, it's comfortable, breathable and keeps me dry when I'm sweating..
Dave, one of our newest reps is a snowboarder but has only been recently indoctrinated into the wonders of technical layering:
My first field day at Patagonia was definitely amazing; great people and awesome scenery. I wore the Men's Active Boxers, Capilene ®1 Bottoms, R1 Vest (no longer available), a Shelter Stone Jacket from the demo closet and a cotton t shirt which was a big mistake.  I quickly found out why cotton kills, not only did the shirt become soaking wet but so did my vest and jacket and every time I took my backpack off I would instantly freeze. So, lesson learned and I will heed Old School's warnings from now on.  As a side note, I went hunting about two weeks ago and wore the Capilene®1 T and the Merino 3 over that and could not have been more pleased, totally different experience and I will never wear a cotton t again!
Kevin's been with Patagonia for years and is a bike aficionado and telemark skier:
We were going to hike up Mt Rose but the weather took a turn toward the blustery, or as they say here in Nevada, it was a little breezy that day. We decided instead to hike the Jones-Whites Loop, out of Galena Creek Park. It was still really windy in places but being mostly in the trees we were pretty sheltered. It's an  amazing place this here Nevada, not what most folks think it is, especially up in the Mount Rose Wilderness.

 I was wearing the mighty Cap 3 Crew and Silkweight Boxers (now Mens's Active Classic Boxers) as a base. I have to say here that these boxers are little older and I bought some new ones and I am just amazed how much extra fabric they contain. I''ve fielded a few calls from folks who want to know what is up with this and when will the boxers be "normal" again. I also had my trusty R1 Pullover, one of my favorite things we make and these are great. For pants I used my old second generation Talus pants which probably compare to say the Simple Guide Pants. My only complaint about those is the lack of a fly (the Talus, not the Simple Guides), otherwise they rock. For a shell I took along and sometimes used my old Dragonfly Pullover otherwise known to the wags as the "Sweatbag" (this was replaced by the far more breathable Houdini)  but I like it. It packs small and light and keeps the wind out.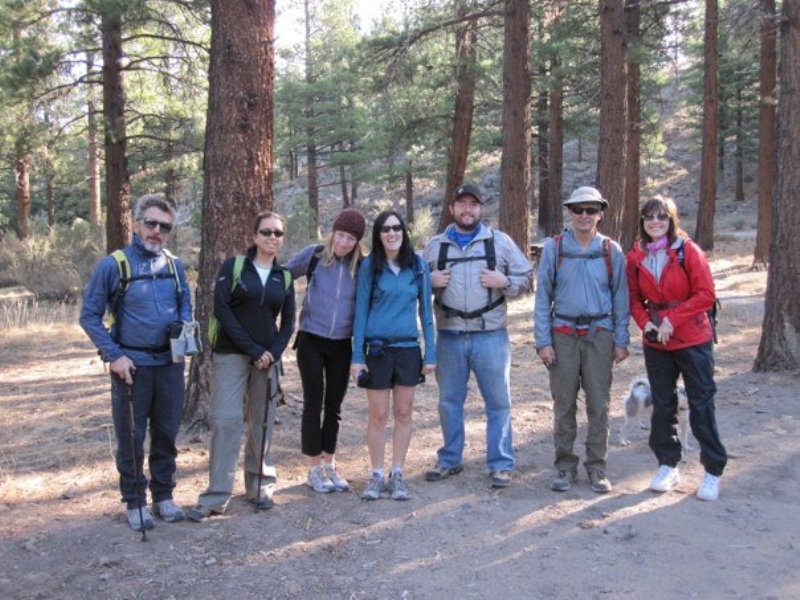 Megan's another one of our new reps; an avid rafter, she's best know around here for running Maytag Rapid, in an inner tube.
After many warm, unseasonably sunny days, I awoke the morning of my first field day with my Patagonia team to a cold, windy "fall has arrived" kind of day. What to wear, how to layer? Having just started at Patagonia, I have not yet accumulated all the latest and greatest Patagonia has to offer, so I kick it old school. After a couple outfit changes I decided to go for comfort in my Phoenix Capri Tights (no longer available) and opted for a couple different warm layers on top. I have my tried-and-true bio-stretch (the closest available equivalent is the Women's Capilene® 3 Crew) base layer and my Lightweight Endurance Socks too. For my upper layering options, I decided to go with a Cool Weather Zip Neck. I also bought my R4, and in case of a bit of rain I had my Supercell Jacket (now the Rain Shadow). At the lower elevations, my Cool Weather worked very well. Once we started gaining altitude and wind exposure, I went to my R4 and stayed with it for the rest of the day. It was awesome. Not a breath of wind came through, and it was blustering. As always, I was stoked on all my gear. It was a fine hike up to an expansive view complete with a peaceful and wind-protected picnic next to a gurgling, spring-fed creek and a magical moment in a golden grove of aspens.
Recovery is a big part of any athletic endeavor; luckily a nearby establishment offers up suitable comestibles and is not too far from the trailhead. Great hikes demand great nutrition but not being in the mood for dried beans, we opted for The Blind Onion's pizza and beer, two products highly recommended by climbing legend and fellow Patagonia employee TM Herbert. Our recovery was complete. 
[Above, right – Aspens in the first stages of color-change along the Jones-Whites Loop. Above, left – Doing their best to break away from their desks, Patagonia Customer Service Reps head for the local hills to enjoy a fall hike. Photos: Cory Engles].