Product Testing: Rafting the South Fork of the American River
Old School
/
Aug 18, 2010
/
5 Min Read
/
Design
We test our gear on a variety of levels. Our Athletes & Ambassadors are responsible for putting the latest designs and fabrics through the paces before we'll add a new product to our lineup. But just because something reaches our shelves doesn't mean testing is over. Once a new item shows up in our catalogs, our Customer Service staff gets busy ground-truthing the latest offerings. They know the questions our customers will be asking, and turn that attention to our gear. This June, they headed off to California's South Fork of the American River to raft, camp and well…have some fun. Mail Order Customer Service Representative Laurel Winterbourne files this report:
_________________________________________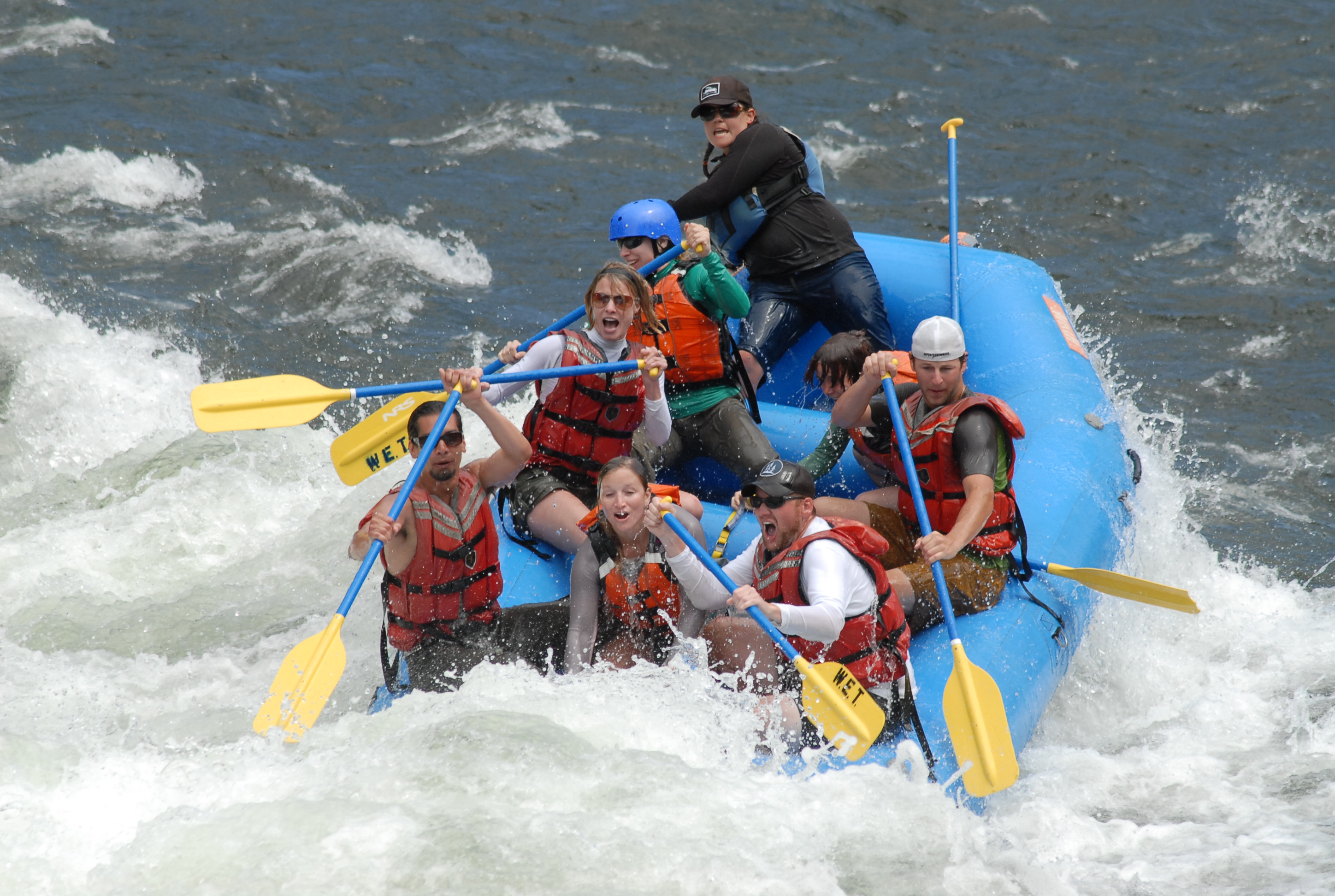 Patagonia Mail Order's first overnight group field day was a success. No broken limbs, just good times with good friends. Thanks to W.E.T. River Trips and our amazing Pro Team member and raft guide Maggie Mroczkowski we were able to take our crew on a rafting trip down the South Fork of the American River and test some Patagonia gear. Major props to Gary Ghiggeri ("GG") our team leader, for planning the best field day ever!
We rolled into Camp Lotus, outside the tiny town of Coloma on the western side of the Sierra, at about 6:30. After some unpleasant haggling with a neighboring camper about who got which site, we set up camp. Who knew we could bring so much stuff for an overnight camping trip? But we do work at Patagonia and own multiple tents, sleeping bags, jackets, baselayers, fleece and other random stuff. We've learned to always be prepared for snow in the Sierra, even in June. Better to be safe than sorry. The beer was located and the tents went up. 
[Team GG checks into Hospital Bar, South Fork American River. Photos: W.E.T. River Trips]
The Western Sierra foothills are known for warm summer nights and our June rafting trip surprised us with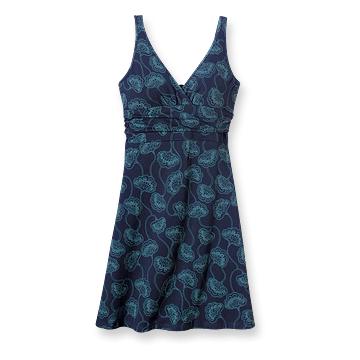 out to dinner. Denise wore her "campin' dress" aka Margot Dress and later put on her Nano Puff Pullover for some added insulation. Leif wasn't content with his alcohol to blood ratio so he stayed up late with his trusty R1 Full-Zip to remedy the situation. It's toasty and breathable without being overly warm. It is a great "overall" piece whether it's for a baselayer or by itself. Crunch it up and it barely takes any space in your bag. I wore my Merino 3 Pants which are the most comfortable, soft, and best looking casual pant that we make, and a Pinback Top (returns in Spring 11) with a Morning Glory Jacket (no longer available) over it. At this point in the night the beers were the best insulation.
Leif also brought the waterproof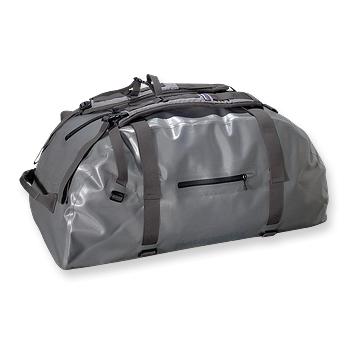 The next morning we got ready for our white water adventure.  As we set off down the river we were stoked to be rafting with such a great group of people, and getting paid for it. The first section of river was pretty mild and those of us who were brave enough jumped off the boat at the count of three into the icy river melt to swim the first rapid. All the girls jumped in and as we looked back at the boat the three big dudes were still sitting in the boat. No surprise there. 
We stopped for lunch before the gorge to gather our senses and regain our stamina for the upcoming rapids that were adequately named Satan's Cesspool, Hospital Bar, and Recovery Room. Our guide Maggie was amazing and made sure that we paddled as hard and fast as we could so that we hit every rapid at their highest point and somehow we all managed to stay on the boat. We hit every rapid in the river crashing through them and getting soaked. After we passed through a rapid we looked around and every other boat was looking at us and wishing they could have the fun we did, but it wasn't possible because we had the best guide on the river that knew every inch and every rapid, and made sure we got wet. 
The last section was the best, and Maggie steered us perfectly through every rapid, producing maximum water spray and fun. We were thoroughly drenched by the end and all had huge smiles on our face that we couldn't get rid of (check out the pics!). Our gear had held up and beside a lost pair of sunglasses from swimming the rapid, everything else had stayed in place.
Now for the gear: Gary wore his favorite pair of Patagonia Board Shorts that are from a few years ago (the material feels different that the ones that we currently make) and on top he wore the Capilene® 1 Graphic Crew, which kept him from getting sun burnt and it dried quickly. Gary's only gear complaint was the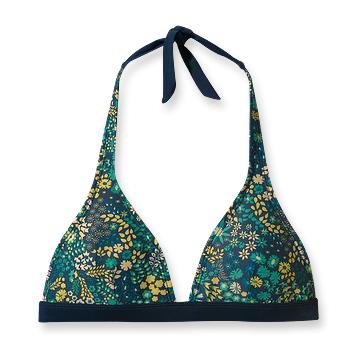 like that our bathing suits fit really well and stay on through both pounding surf and white water rapids. I do think that the bottoms run a little small in comparison to my other bathing suits, but sizing up solved the problem. The Boucau Halter Top is great because it gives more support that the average bikini top. On the bottom I wore our Wavefarer Board Shorts which are just the right length, hitting mid-thigh, and a Capilene® 2 Zip-Neck on top. When I first started out I thought I would be hot, but once we swam the first rapid and I was soaking wet I was glad that I had a top that dried super fast and was long-sleeved to keep the sun off. Everything functioned really well and kept me as warm and dry as I possibly could be on a white water rafting trip. 
We also brought a Stormfront® Pack, thanks to Andy. We put some food and extra layers in the bag and as expected, it proved to be fully waterproof. As long as the zipper is completely closed, not one drop of water gets in it.  It's perfect for kayaking, rafting, floating the river, and Stand Up Paddling. Patagonia does it once again!
All in all, we were totally happy with the way our attire functioned. Things that were supposed to dry quickly did, and things that were supposed to provide sun protection did just that. Two thumbs up for the summer gear. Thanks Patagonia! How did we get so lucky? Thanks again to Maggie and W.E.T. River Trips for the best day we've ever had "working"!
[Above & Below: Team GG checks into Hospital Bar, South Fork American River. Photos: W.E.T. River Trips]