Save The Waves Coalition Chile Earthquake Relief Update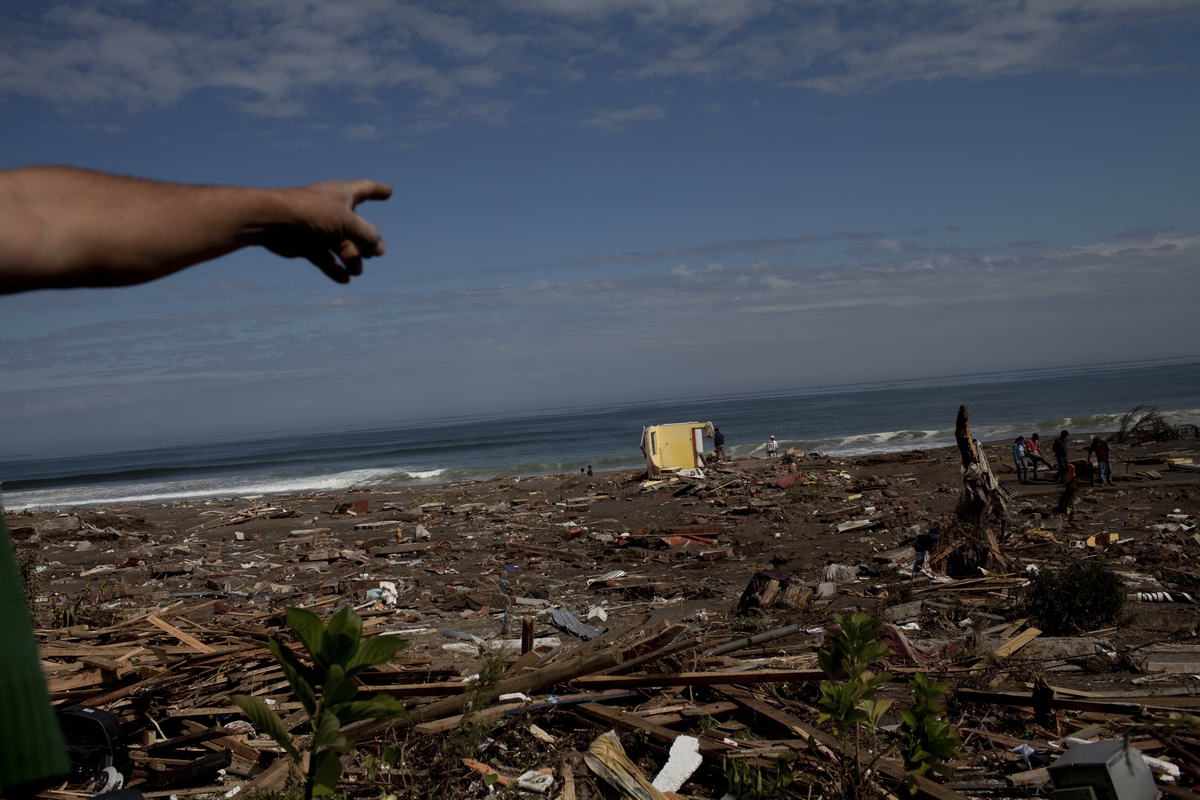 As Rios Libres sets off to help keep Chile's rivers wild and free from dams, Save The Waves Coalition is working hard to bring much needed relief to the residents of Chile who were hardest hit by the recent earthquake. Here's the latest word from Save The Waves on their relief efforts. Donations are still greatly needed; details on how to help are at the end of the report. [Total destruction along the coast in Chile's Region VII. Photo: Tomás Munita]
March 7, 2010, Pichilemu/Curanipe, Chile – Save The Waves Coalition's Chile relief ground teams have begun to distribute initial relief supplies to towns and villages that were hardest hit by the recent 8.8-magnitued earthquake and following tsunami. Teams have been traveling south from Pichilemu through the remote coastal areas and inland, reaching as far south as Duao in the northern part of Region VII, and supplying aid in small hard to reach towns along the way.

Save The Waves surf ambassador Ramon Navarro is leading the way in these efforts, and with his local knowledge of the region has already helped to supply initial water filters to provide clean drinking water, a crucial necessity right now, to those in need. Volunteers have also helped to clean up a school in Boyeruca that has suffered major damage. While more supplies arrive, water filters will continue to be dispersed over the coming days to help the many displaced families that are still without clean drinking water. Professional surfers Greg Long and Kohl Cristensen also arrived in Chile on Saturday with major supplies, including more water filters, and met up to support Navarro and others out of Pichilemu.
Further south, in the coastal town of Curanipe, which sits just 5km from the quake epicenter, Save The Waves' Josh Berry arrived Saturday with a team of medics and truckloads of relief supplies, to distribute in the region. Berry and team also rendezvoused with Save The Waves' local Coastkeeper program manager and Curanipe resident, Rodrigo de la O, who is directing a large portion of the relief efforts in the area.

Save The Waves has been working with nonprofit Waves for Water to supply water filters for clean drinking water to devastated communities where homes, restaurants, and entire fishing fleets have been completely destroyed. There are currently 1,000 filters now either in or en route to Chile, for distribution to coastal regions, in addition to other supplies. While initial relief effort progress has been significant, much more support and assistance will be necessary in the coming weeks as Chile continues to recover from this massive disaster.

US Media Contact: Dean LaTourrette, dean@savethewaves.org; +1-415-596-7873
HOW YOU CAN HELP:
International support:
Online donations:  http://www.savethewaves.org/
Donations by check: Save The Waves Coalition
PO Box 183, Davenport, CA 95017, USA; +1-831-426-6169
Mark "Chile Earthquake" in comments/memo fields
Save The Waves Nonprofit Tax ID # 36-4515216
Contact: Lindsey Davis, +1-831-426-6169, lindsey@savethewaves.org
Local support, Pichilemu (supplies & other donations):
Polanco's Supermercado, Calle Principal, Pichilemu, Chile
The Pichilemu Institute of Language Studies: www.pichilemulanguage.com
Local contact: Quinn Campbell, +1-714-293-0620 cell, quinn.campbell@quiksilver.com
Local support, Curanipe (supplies & other donations):
Local contact: Josh Berry, +1-415-578-8388, josh@savethewaves.org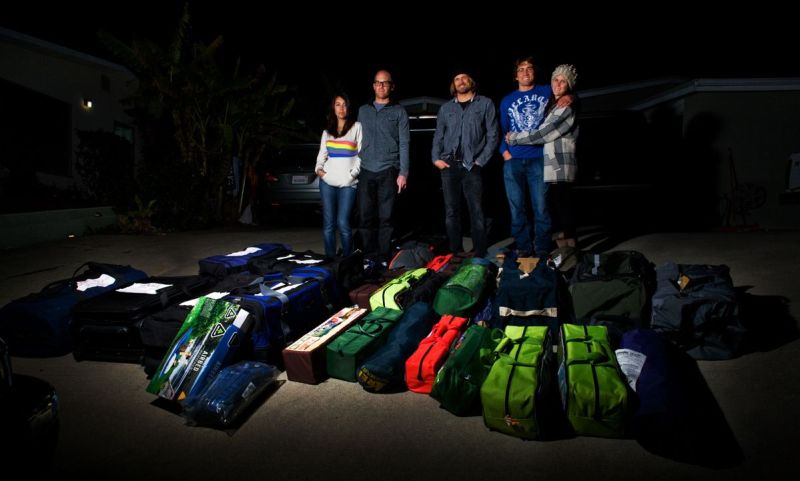 Billabong's Chris Evans and professional surfers Hans Hagen and Greg Long pack gear for Greg's relief mission to Chile. Photo: Geoff Ragatz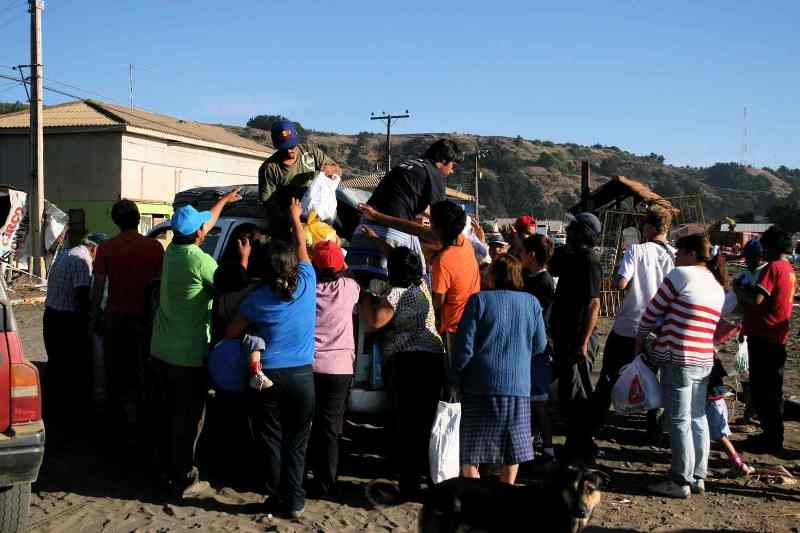 Professional surfer and Save The Waves ambassador Ramon Navarro delivers supplies in Duao, Chile. Photo: Philip Muller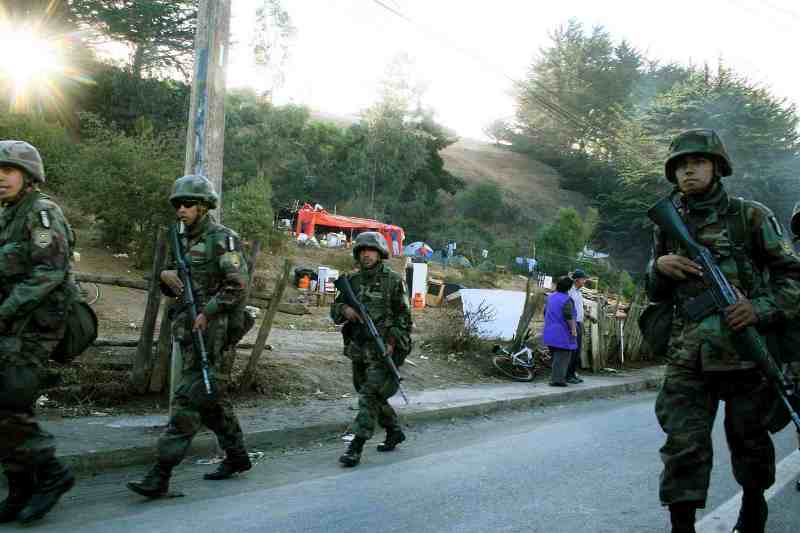 The military has set up in many areas to provide security and to help with relief efforts. Photo: Philip Muller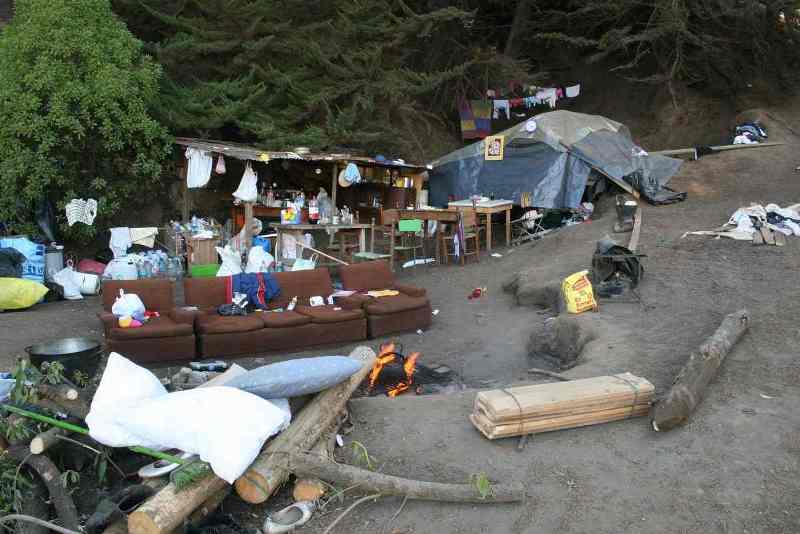 A makeshift camp set up in Llico, Chile. Photo: Philip Muller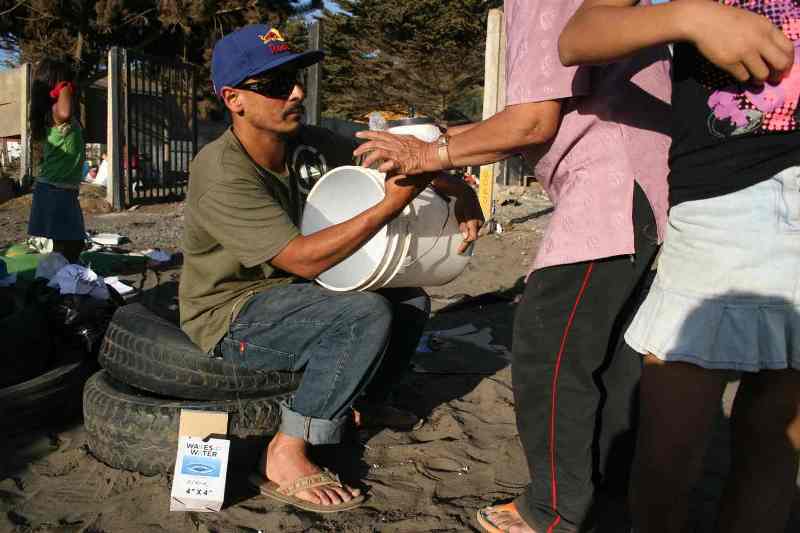 Professional surfer and Save The Waves ambassador Ramon Navarro trains people in Duao, Chile. Photo: Philip Muller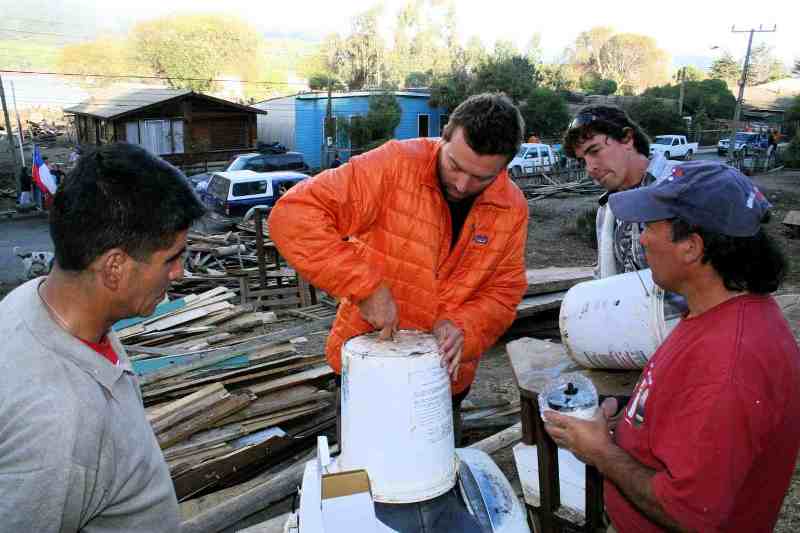 Professional surfers Kohl Cristensen and Greg Long help locals build water filter systems in Llico, Chile. Photo: Philip Muller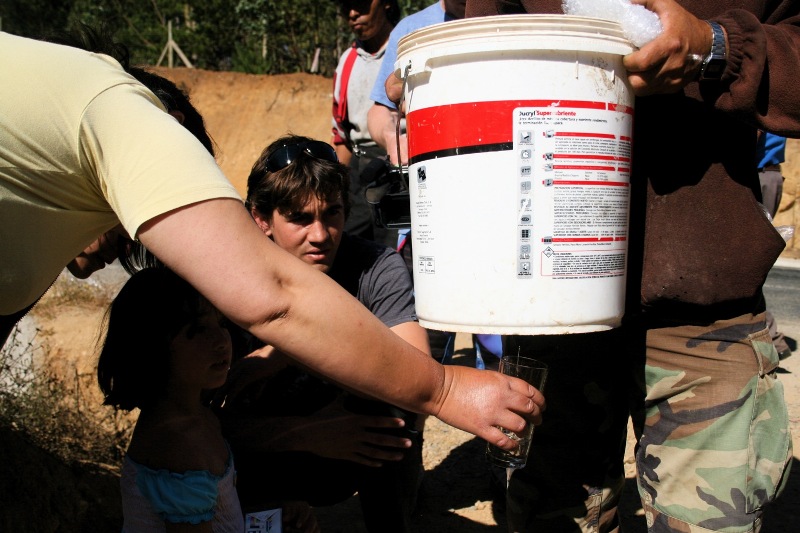 Please help Save The Waves help those who need it most by making a donation today. Thank you.