Ski Report from Patagonia Europe
/
Dec 11, 2007
3 Min Read
/
Snow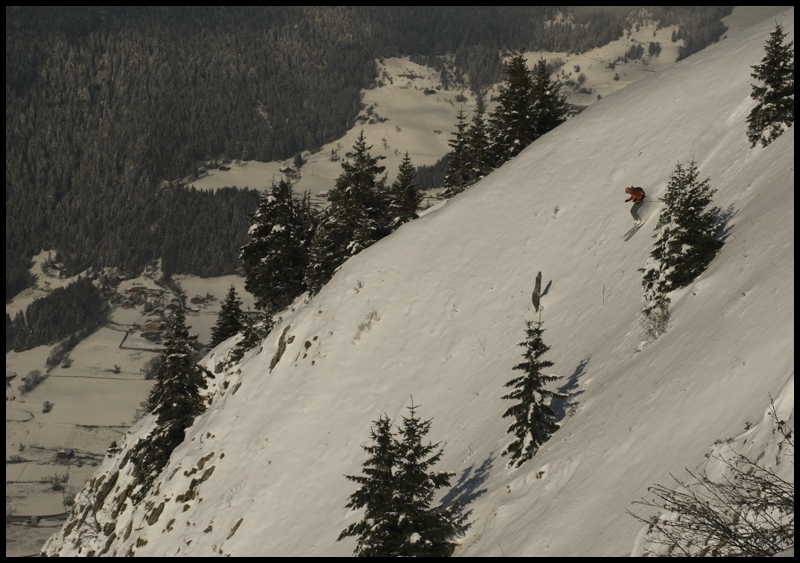 Yannick Clévy of our IT dept. at Patagonia Europe's offices in Annecy, France just wrote in with this report about the early season conditions they're seeing across the Atlantic. Regular readers might remember Yannick as the French-speaking, cliff-dropping, steeps schralping author of the earlier "dawn patrol" post Climbing Foot with Backbag.
If you're planning a trip to the Alps this season, a full account of the early-season conditions close to the Patagonia Europe offices in the southern Alps is available here on Yannick's blog, Team Dré Dans le Pentu (rough translation: Team Point 'Em Straight Down). The site is in French . . . but the pictures aren't.
It's a good thing we just picked up our first decent snowfall in the Sierra, else the jealousy might have been unbearable. Here's an excerpt of Yannick's update:
Early snow in the alps ! Or "SNo-vember skiing" !

November (Sno-vember) was incredible in Austria with meters of snow and an early opening of all ski resorts.

French's alps (Patagonia office range) was not so bad too, with 2 weeks snowing and cold weather. Just enough to make first turns of the season, and get back on this nice feeling of powder skiing!

We went to the Mt Sulens witch is a small mountains, 15 minutes drive from Annecy office. This place is the local beginner ski-touring summit with only 1800m height and a "flat" normal route.
We choose this place because there were no under layer of snow, and this place is full of grass!
Going height sometime is not good, you just broke (hurt) your skis on the rocks bellow the powder snow.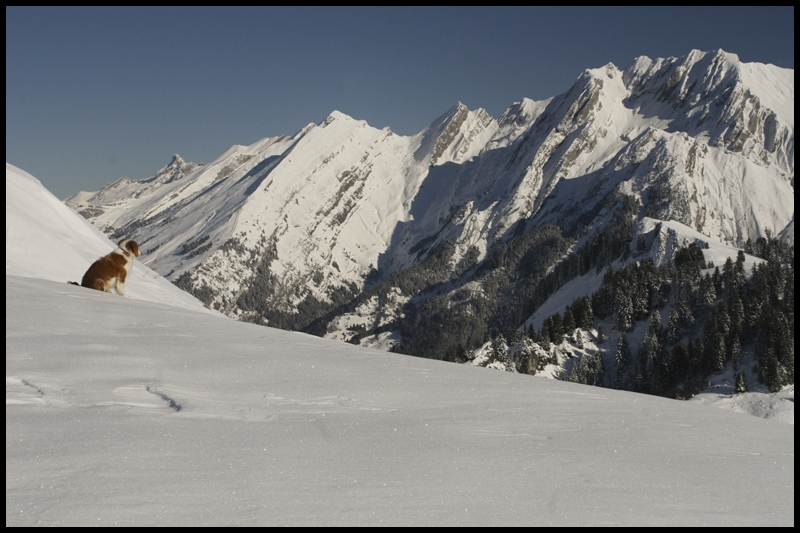 The local dog, from the restaurant near the car park climb many times to the top with groups of skiers ! Don't seems tired to see this beautiful landscape with the Aravis surrounded. You have a nice view of the Mont Blanc too from this place.
I found a tricky couloirs with not a lot of snow to ski from the top. It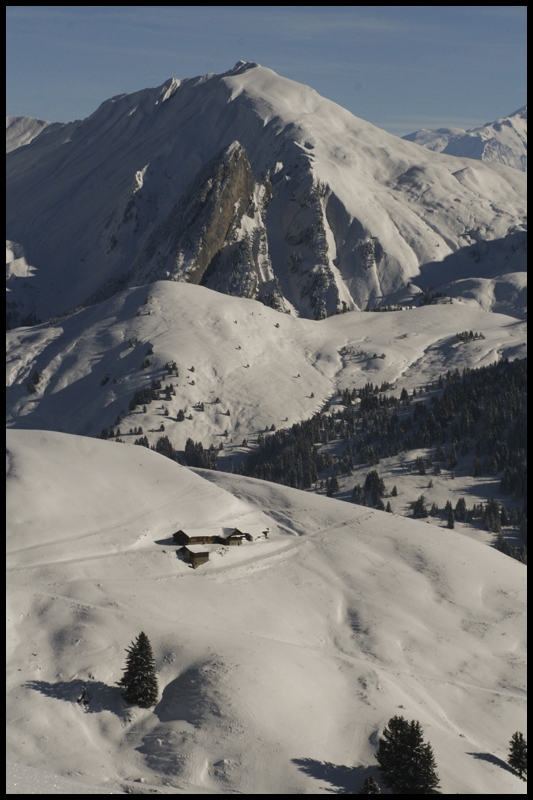 sounds really stupid, but finally it was a good time of laughing !
After a lunch time at the top, we did the first descent of the season.
Times to times some bad sounds remembered us that we were only in November !
We feel that this season can be better than last year (the warmest one).
Since this date, weather changed to a warm period, and rain clean up the mountains from snow…
We hope that those early turns were not the last…
[All Photos: julien voignier / Barj-team.com]