Chile Needs Energy, But is Damming Its Wildest Rivers a Price Worth Paying?
Ember Photo
/
May 26, 2011
/
5 Min Read
/
Activism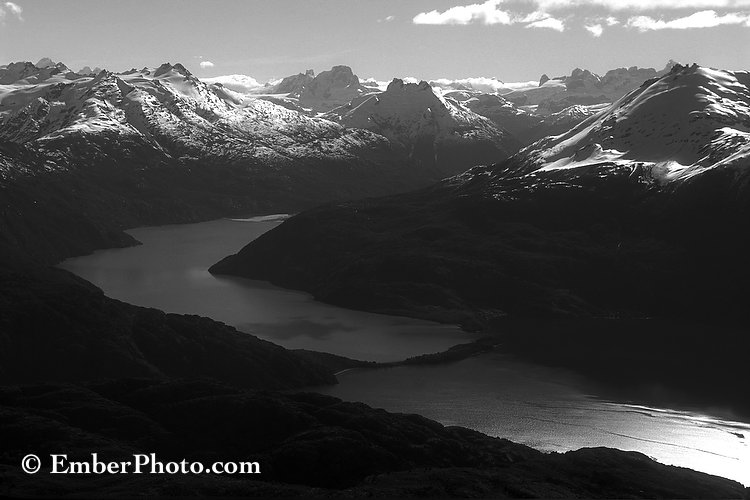 It was ten years ago when we first pedaled over an obscure pass alongside South America's second largest lake and caught our first glimpse of Chilean Patagonia's wild and wonderful Rio Baker (Baker River) watershed. Never before had we encountered such a vast and ecologically diverse corner of the planet – and our physical and emotional reaction to the power and beauty before us is something we will never forget. We dropped our bikes and spent the good part of an hour treating our senses to this wild place.
Editor's note: This issue of damming rivers in Chilean Patagonia might seem like a hot new topic, but it's been on the radar for years now. Vermont photographers Brian Mohr and Emily Johnson have visited the Rio Baker Valley three times: first in 2000 on bikes, then in 2004 and 2006, on skis and foot, when they heard about a proposal to dam the Rio Baker. Today, Brian and Emily look back on those trips and their significance in light of the recent decision to proceed with the dams.
To the west stood the towering peaks of the Northern Patagonia Ice Sheet, which hovered over the glaciers and temperate rainforests beneath them. Rain and snow melt poured into countless streams and rivers, eventually joining forces with the mighty Baker – Chile's most voluminous river – on its way to the Pacific. To the south and east were the countless high mountains and deep valleys defining the drier side of the watershed – a region characterized by the small farms of Patagon families, vast regions of unexplored high country and the high-desert environs of the Argentine border. This area is also the home of the future Patagonia National Park.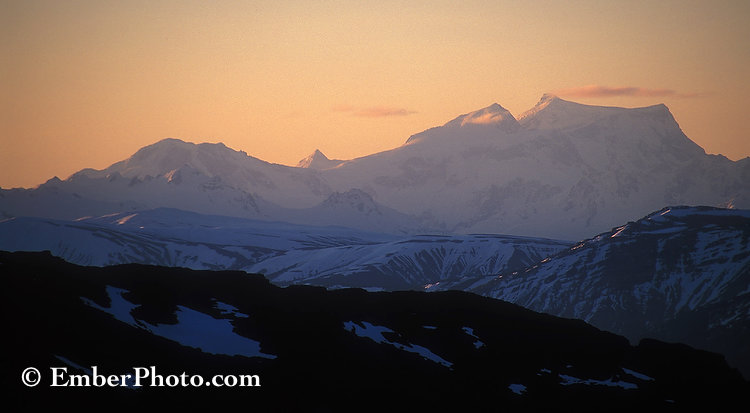 The Rio Baker itself is a global treasure. And although we could not yet hear its roar, we knew it was dotted with great waterfalls and whitewater, teeming with giant trout and often running so clear and clean that you could open your mouth while swimming… and drink from its sweet, sweet waters. Only a few thousand people call the Baker watershed home. There is no doubt that it is a rare and unique place on this earth.
We returned to the region in both 2004 and 2006 to explore the vast wilderness of the Baker watershed on skis and foot, to document the region's unique culture and environment, and to investigate plans to build five industrial-scale dams along the Baker and adjacent Pascua River. To say the issue of the dams is controversial and complicated would be an understatement. What is true is that a Spanish/Italian energy giant, Endesa-Enel – and not the Chileans – owns the rights to develop most of Chilean Patagonia's rivers. (Former Chilean dictator, Augustus Pinochet, with one of the last strokes of his pen, privatized what was the national Chilean energy utility… and it is now in the hands of a European energy corporation.) What is also true is that most Chileans oppose the dams and would prefer to develop other forms of alternative energy, including smaller-scale hydro power, rather than stabbing one of their greatest natural treasures in the back. The dams would immediately bring major industrial development to a totally unindustrialized corner of the globe.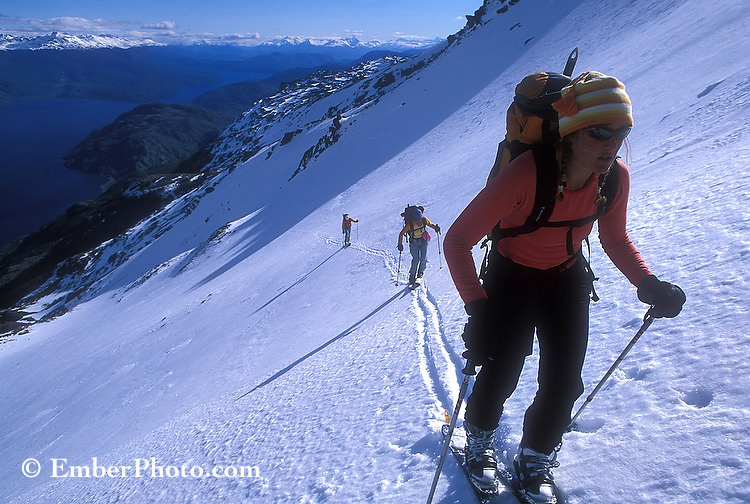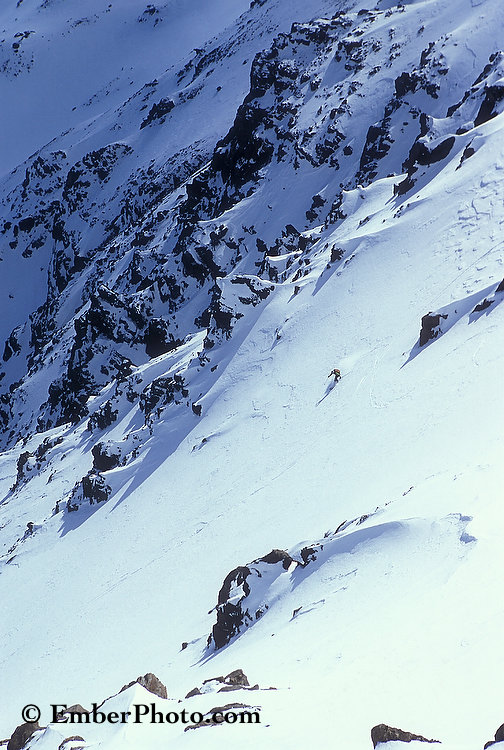 On May 9, 2011, the Chilean environmental court approved the environmental impact study (EIS) that Endesa-Enel needs to move forward with the construction of the dams. This is not good. Riots and protests have erupted countrywide and will continue throughout the month in Chile and at Chilean embassies around the globe. Before Endesa-Enel can move forward, it still needs approval for a 1000+ mile power-line (most of which will be clear-cut through wild Patagonian forest) connecting the dams to the main Chilean grid. So this is not a done deal.
We've reached a time in our history when places like Chile's Rio Baker watershed cannot simply be left in the hands of one nation – one government – especially if the government cannot listen to its people. These are rare, ecologically vital and globally significant places that we should all stand behind to help protect and see to it that they are developed with care. There is no doubt that Chile (including its many copper and gold mines in the north) needs more energy, but is damming the great rivers of Patagonia a price worth paying? Chile is poised to become a global leader in the development of non-hydro renewable energy, yet it needs more time to get things rolling. Are Chile's energy needs so urgent that they need to sacrifice one of the world's greatest remaining wild places in order to satisfy them?
Please consider joining the majority of Chileans who hope to save one of our planet's greatest treasures by getting informed through the links below, and by supporting the great work of International Rivers and others involved in this effort.
We'd like to express a special thank you to Johnathan Leidich, who's been living down in Chile's Rio Baker region since 1997, working to keep it wild and free and who first inspired us to visit the area in 2000. We'd also like to thank Leidich, those at Patagonia Adventure Expeditions (including Ian Farmer and Hector), as well as Conservacion Patagonica, Garmont USA, Patagonia Inc., Backcountry Magazine and others for helping to support one of our last adventures in the region in 2006.
Muchas gracias!
Brian Mohr and Emily Johnson
Moretown, Vermont, USA
Ember Photography
AdventureSkier.com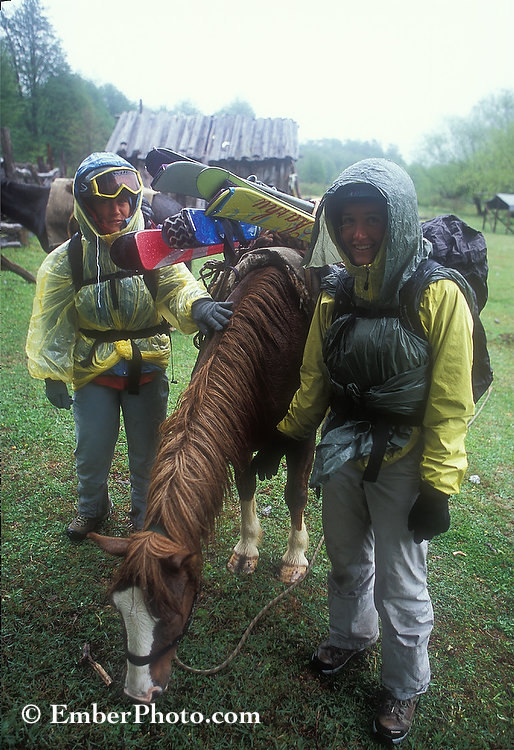 We're grateful to Brian and Emily for being two of our earliest voices on this issue. You can read about their 2006 backcountry skiing trip in our previous blog post "Vermont Skiers Urge World to Protect Patagonia" or listen to the story of that trip on The Dirtbag Diaries. They're considering another trip to the region later this year or in 2012.
If you live in the Vermont area, keep an eye out for Brian and Emily's Wild People, Wild Places project, an ongoing series of exhibits and slideshows developed with the hope of inspiring others to both enjoy and protect the places and experiences they love best. "Skiing Patagonia – Exploring Chile's Rio Baker Valley" is one facet of the project they continue to share annually with audiences across the country.