State Budget Cuts Kill Organic Support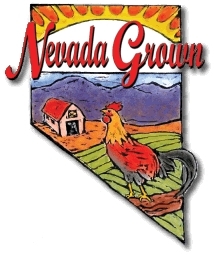 Here in Nevada, we're getting ready to go on a diet. It's a common New Year's resolution, so perhaps that's what Governor Jim Gibbons was thinking when he announced the state's dramatically trimmed budget this January. For the first time in 35 years, the governor has proposed a budget that is smaller than the preceding year's.
But this isn't your garden-variety fiscal diet. No sir. This diet is going to hit Nevada citizens right in their bellies, for it's about to eliminate our ability to buy locally grown organic produce.
While budget cuts are old news at this point, Gibbons is earning his attention for doing things like carving 15% from K-12 education, and 36% from the university system. And his most recently revealed cut is a death blow to the state organic certification program. Nevada's organic program–signed into law in 1997–has created a consistent industry for the state. Prior to 1997, a Nevada farmer would have to obtain organic certification from an out-of-state agency. This was highly cost-prohibitive, and thus, Nevada agriculture floundered in a sea of industrially grown alfalfa. Since the creation of the organic program, farmer's markets featuring a wide range of organic growers–once unheard-of in the Silver State–now appear in 26 different locations. This is remarkable in a state with only two major metropolitan centers and the country's least rainfall. Nevada-grown produce has become feature for restauranters, and a draw for businesses like Whole Foods. Nevada's residents have made it clear: we like and wish to support our organic and local farmers.
Most compelling in all this news, is that the proposed cuts would happen to one of the few consistent growth segments of the state's economy. Long a pillar of Nevada's well-being, casinos continue to suffer from sagging profits. Warehousing, another of the state's revenue sources, has also suffered big losses. Yet despite the down-turn in two of the state's backbone industries, organic production has continued to grow. This boom in local producers has triggered changes in the state's agricultural landscape, making locally-grown grass-fed beef and organic dairy possible in an environment impossible to bend to the whims of prototypical industrial agriculture. And renewed faith in the state's agricultural potential has led to such unlikely developments as the successful launch of the state's own wine industry.
The lesson for all organic consumers: be vigilant. We know that tough economic times mean drastic savings measures, but let Nevada's experience be others' lessons. Cuts to sustenance programs like education and agriculture are the wrong direction. At a time when so many are growing hungry, does it make sense to cut support to the very things that feed the mind AND the body?
Nevada residents: make your voice heard. Hit the jump for contact information for key state officials who can help make sure Nevada continues to support local organic producers.
Assemblyman David Bobzien
c/o Nevada Assembly
401 S. Carson St.
Carson City, NV 89701
775-684-8559