The Magic of Yosemite National Park
The national park system may not have saved my life but it definitely allowed me to truly discover and continually define it. Following an abysmal 13th grade at an entry level university and an equally lamentable year employed in one of the most dangerous professions, I bolted west to manifest my destiny. After a summer walking amongst geysers and exploring the unbroken biota of our first national park, I headed further towards the Pacific, stopping in at our second, Yosemite, for seasonal work. Even though this was itinerant employment, it was more "case of Pabst" than Grapes of Wrath, as it was a job in the recreation industry supporting vacationers from the U.S. and abroad.
After punching the clock and losing the nylon uniform I would hike amongst the towering ponderosas and gargantuan boulders and climb at the base of the soaring granite walls. I dutifully saved my checks to purchase the equipment that would take me from hanging on the sidelines, waiting for someone to fulfill my climbing jones, to actually hanging on multi-pitch routes in locations parkwide. I began my transformation one misstep and whipper at a time towards a lifelong dirtbag climber existence. And within the chrysalis of this deep wilderness and crucial risk assessment, I set in motion my intense appreciation for the Sierra Nevada mountains and my enduring love affair with Yosemite National Park.

It's difficult to overstate the significance of the lessons I learned from a group of self-underemployed drifters toiling in vertical obscurity, who chipped tooth and nail in quixotic clashes with gravity that delivered a less-than-zero return on investment even when victorious. This global mishmash of climbers who annually ascend the vertiginous confines of John Muir's temple walls blew my young "Philly kid" mind. This profound connection was never broken, just put on hold for multiple-month intervals between seasons during which I would live somewhere else.
Yosemite is a place of origins, an area so mystical and primordially ancient, that to visit it is to become temporarily long term, as if just by being there you experience a residual eternity. I thrive when engaged within the array of experiences that await a willing adventurer, be it dipping into frigid pools for a "clarity baptismal," wending upwards on broken ledges to gain a unique vista or, for the truly initiated, when setting off into the vertical world of glaciated granite. The closer you get to the walls, like El Capitan, the bigger they loom, until the horizon hangs over you, as if you simultaneously fell flat on your face and continued walking. And once you actually join the face and insert your hands and feet into the cracks, you become lost in a sea of stone.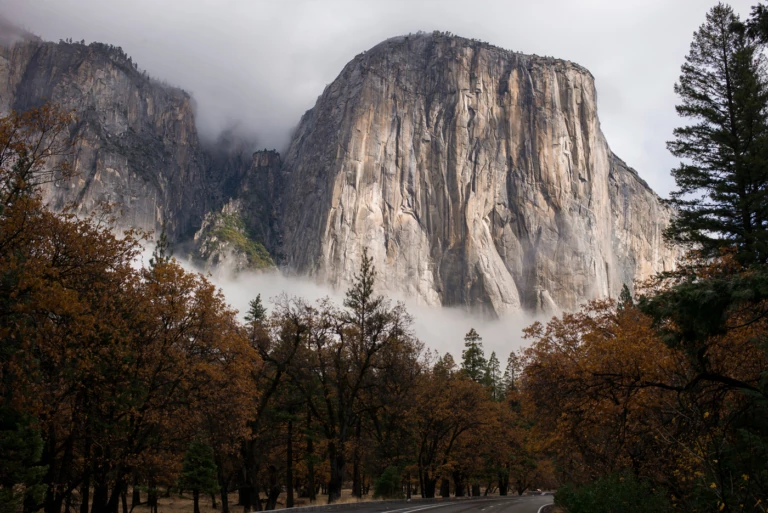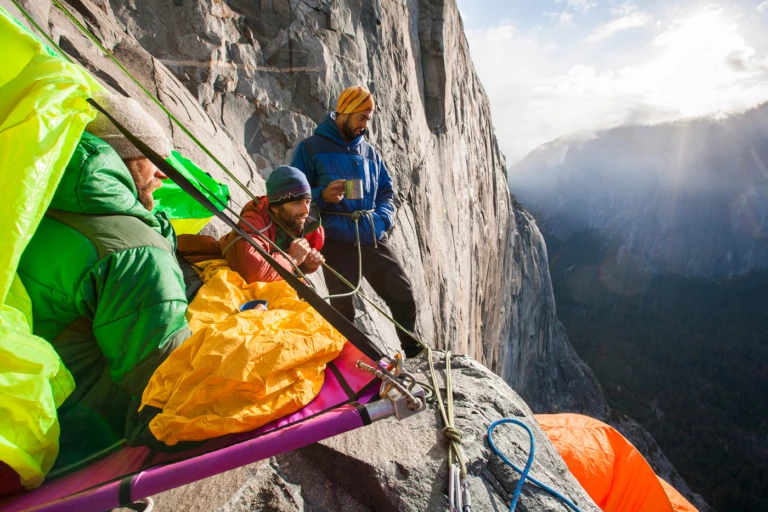 Every fall season I return to take part in the Yosemite Climbing Association's Facelift event. It is a parkwide cleanup that is as much a festival of ideas and action as it is a volunteer conservation opportunity. Ken Yager conceived of the mission 12 years ago—to spend a week collecting the trash that lines the roadside pullouts and mars the oft used trails, as well as special project removals, including defunct asphalt and concrete. It is a massive volunteer activation between the Park Service, local residents and the ever growing climber base, with people coming in from across the country to proudly engage in park stewardship. It is the embodiment of problem acknowledgement meeting solution application. It creates a joyous harmony between the park administers and users, fostered by their joint effort to improve and protect our natural resource. It is the most effective and powerful volunteer event I attend each year.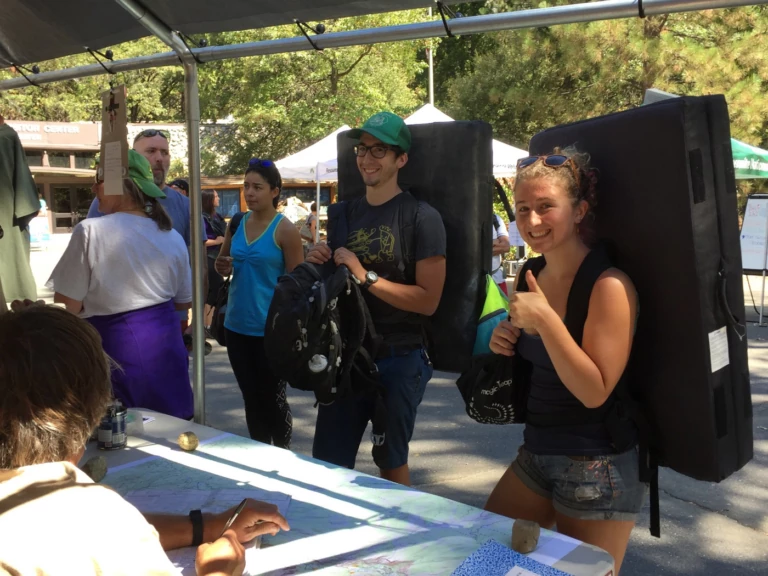 There is a popular grievance involving the crowding of our national parks, that our expanding devotion is detrimental and we must act to control the pressure of vehicles and people. These are genuine concerns, especially considering population growth and development near park borders. Indeed, Yosemite suffers from traffic jams and at peak times some of the most popular trails resemble mass transit urban walkways. Yet this popularity speaks to the power of these places to positively transform. And while it is a paradox to arrive in crushing hordes to bear witness to the most beautifully serene landscapes, the likelihood remains that we depart for home not only inspired and invigorated but just as importantly better informed to cast our dollars and votes towards the ongoing preservation of these treasures.
The magic of Yosemite National Park inspires me to live my best life possible. And I know that to personally experience the park's 360° physical and spiritual grandeur I must strive to achieve not only the great heights of its spectacular summits but also to sit quietly in its meadows and let the wonder come to me. My relationship to the terrain and the people of Yosemite creates essential meaning in my life and it's my role to sustain that connection. I am growing up and still "going up" and I realize that these walls aren't going anywhere, only I am.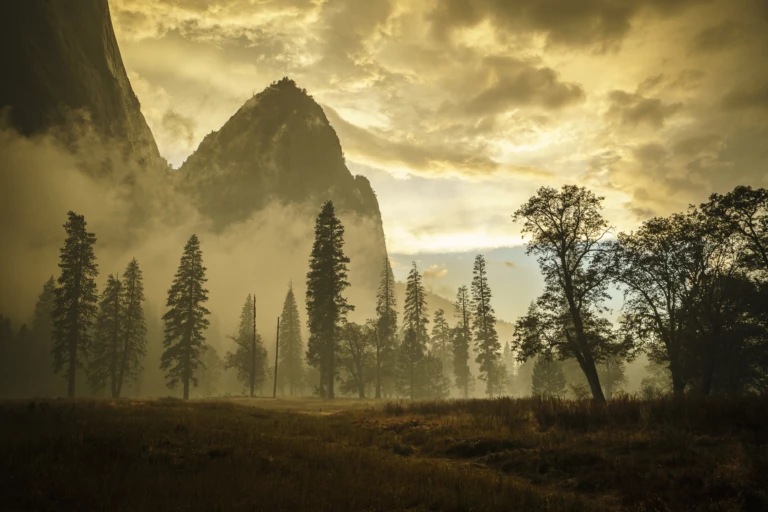 Yosemite Facelift 2016
The Yosemite Facelift starts with an evening program on September 20th and ends at midnight on September 25th. Raffles and special events take place every evening. For details, please visit the Yosemite Climbing Association.
Check out Timmy's report from last year's event for more Facelift festivities.