The Place You Call Home: Protecting the Methow Valley
Hannah Dewey
/
Feb 22, 2017
/
5 Min Read
/
Activism
I never understood the power of love for the place you call home until the sage-sloped trails, sweet-smelling ponderosa forests and rocky rivers my husband and I visit daily were targeted for mineral extraction by a Canadian mining company. These are the places we frequent to re-connect with each other and to live a life connected with the land. It's the landscape where we trail run with our dogs, harvest high-country bucks to feed ourselves and friends throughout the year, spend hours fly-casting the long narrow stretches of pine tree-lined rivers—it's where we go to get lost in the solitude of wilderness.
It seems nearly impossible to put a dollar amount on living an outdoor lifestyle, but in its landmark 2006 study, "Active Outdoor Recreation Economy," the Outdoor Industry Association featured the Methow Valley in Washington state as an example of a region that saw important economic benefit from outdoor recreation and the active outdoor lifestyle—an industry that generates $646 billion in consumer spending nationwide!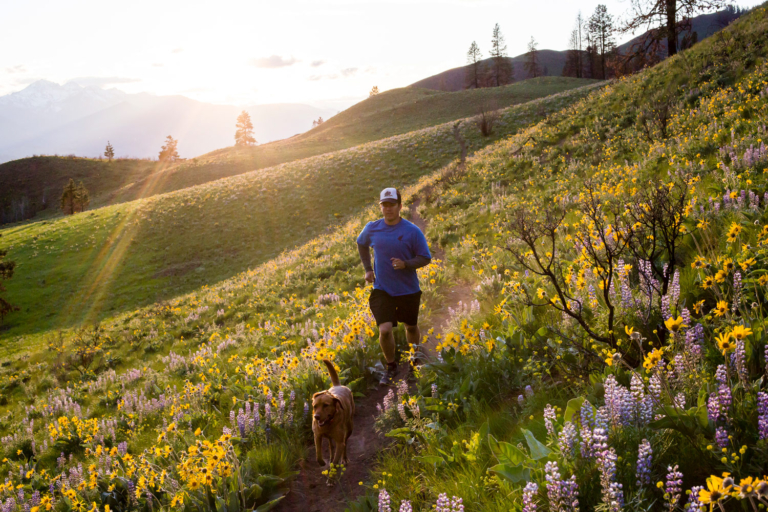 What's proposed is an open-pit, industrial-scale copper mine. That type of resource extraction would irreversibly change not only the aesthetic values that define our long and narrow river valley, but would alter the ecological functions of those defining resources. The Methow Valley with its defining headwaters is an incredibly special and unique place, and it becomes more so as our world continues to grow and wild places become increasingly scarce. If I were to define this place to a visitor I would say, "It's the type of place where you take off for a ski tour from your back porch, come back four hours later after only running into your neighbor who helped build your custom cabinets in your kitchen, and then meet up with friends at the local brewery for bluegrass music performed by a wildland firefighter and a local fly-fishing guide." It's equal parts past and present, newcomer and old-timer, it's eclectic and inviting and full of the most passionate community-centric people I've ever known. It's my home, and I'll do anything to protect it.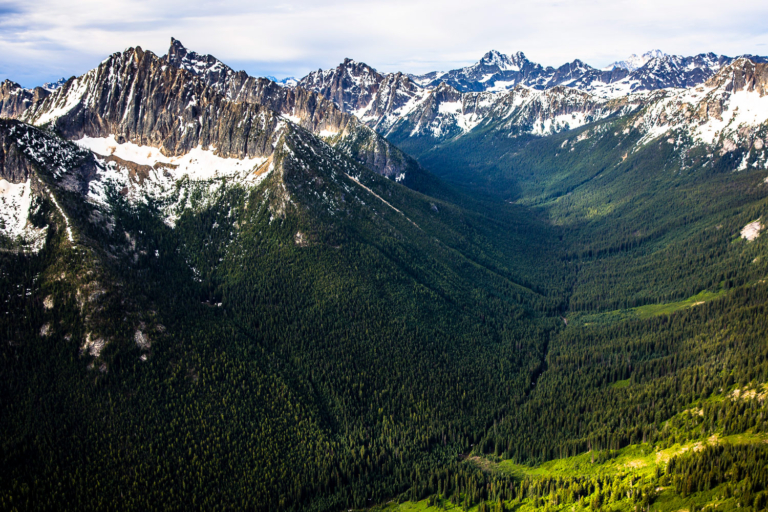 In February 2016, the Methow Headwaters Campaign was launched to ensure protection for the unique way of life in the Methow Valley. We held a public campaign launch at our community Red Barn, and with 300 of our neighbors and friends celebrated all the things that make this place too special to mine. We hosted a panel of community leaders and business owners who stood up in front of the crowd expressing their concerns about how an industrial-scale copper mine would negatively impact their family businesses, from the local country store to the nearby farm, the artisan coffee roaster and the neighborhood bike store—a true showing of local support if I've ever seen one! We had a long-time rancher stand up and express concerns about the inevitability of increased truck traffic on our two-lane highway through town, the infrastructure required for processing facilities and the new roads that would have to be built through the national forests where we grouse hunt and trail run, saying the valley's "quality of life would cease to exist" if a mine were allowed to operate.
Do we want to risk the inevitable pollution of our deep and clean aquifer and drinking water if and when a toxic spill happens while copper and gold are being extracted less than one mile from the Mazama Store, the same store where we all gather on Friday nights to share brats with friends after a day of climbing at Fun Rock or Goat Wall? Over 2,000 individuals, 135 local business leaders and 30 local, regional and national organizations have said no. They don't believe the new jobs an industrial-scale mine would potentially bring are worth the long-term risks to our thriving rural economy and bucolic mountain town.
The thing about loving a place, about calling a place home, is that change is felt on a very visceral and personal level. When your livelihood is intrinsically tied to the well-being of the landscape, as is the case for most people who live and work here, it's a no-brainer to stand up and say, in the words of Sam Lucy, farmer and owner of Bluebird Grain Farms, "No. This place is too special to mine."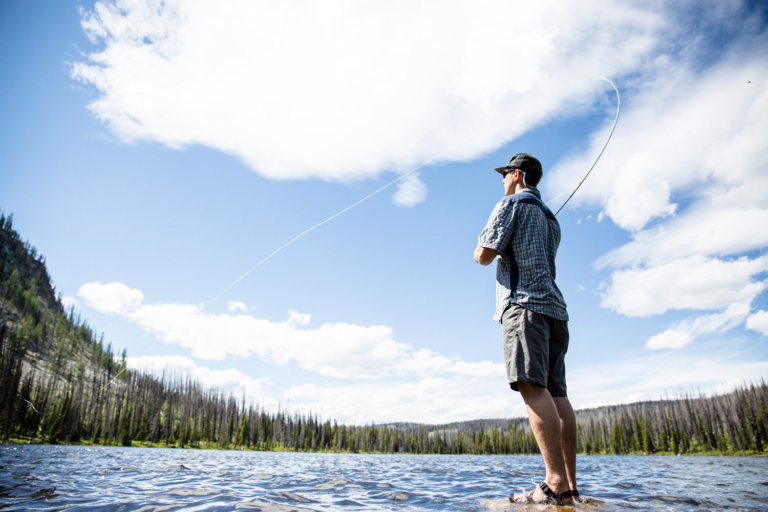 How You Can Help (updated April 2017)
On March 30, S. 566, the Methow Headwaters Protection Act cleared an important hurdle in Congress: It was passed out of the Senate Energy and Natural Resources Committee and will now be ready for action on the floor of Congress. While Congress works on passing legislation, the U.S. Forest Service and Bureau of Land Management are working to protect the Methow Headwaters through a 20-year administrative mineral withdrawal. There are several opportunities for the public to engage in the two-year planning process required of a mineral withdrawal.
Get Involved: Help Protect Methow Headwaters
Then, take a moment to watch this film, made in part with funding from a Patagonia environmental grant, showcasing the incredible beauty of the Methow Valley interwoven with the powerful story of community voices coming together to share why their home, the Methow Valley, is too special to mine.