Listen to "The Shorts: The Simple Joy of Moving Upward" Dirtbag Diaries Podcast Episode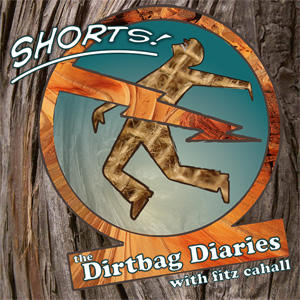 After hitting the road to enjoy the summer weather and record some future stories, Dirtbag Diaries host Fitz Cahall is back with another podcast to start your weekend off right. Today's listener-submitted Shorts episode is voiced by Craig DeMartino. From Fitz:
If you plan on calling Craig DeMartino inspirational, he would prefer you wait to see if he can even drag his butt off the ground. After loosing his leg in a climbing accident, DeMartino had to retrain his body and learn his craft all over again. He hoped one day he would compete against the able-bodied, but taking on Chris Sharma in a World Cup? That was beyond dreams.

Craig DeMartino takes us to Vail and the Teva Mountain Games. Behind the bright lights, big names and massive crowds, climbing's everyman gets his moment in the sun.
Listen to The Dirtbag Diaries:
The Shorts – The Simple Joy of Moving Upward (MP3 – right-click to download)
Like what you heard? The RSS feed, subscription link to iTunes, and contact information, should you want to submit a story idea of your own, are all available at www.dirtbagdiaries.com.