Listen to "The Shorts: Year of Big Ideas Reprieve" Dirtbag Diaries Podcast Episode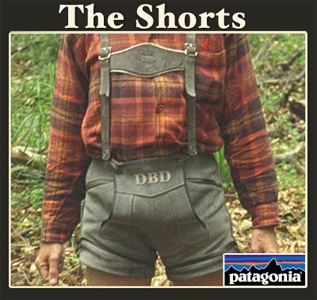 Fitz Cahall eases us back into the work week with another "short" episode of The Dirtbag Diaries:
In the Year of Big Ideas, my childhood friend Brad laid it out – he was going to climb El Cap in 2008. Never mind that he had minimal climbing experience or had never even been to Yosemite. We schemed and scheduled a "vacation." We planned and tried to convince others to join us, but in the end, Brad and I were on our own to wrestle with one very big – arguably bad – idea. We had four days to pull it off. We would have to climb faster than we could manufacture excuses.

A third of the way through 2008, where are you in your year of big ideas? We'd love to hear from you. Leave a comment and a little inspiration. What have you ticked off the list? What's left?
Listen to The Dirtbag Diaries:
The Shorts – Year of Big Ideas Reprieve (mp3)
Like what you heard? The RSS feed, subscription link to iTunes, and contact information for future story ideas are all available at www.dirtbagdiaries.com.