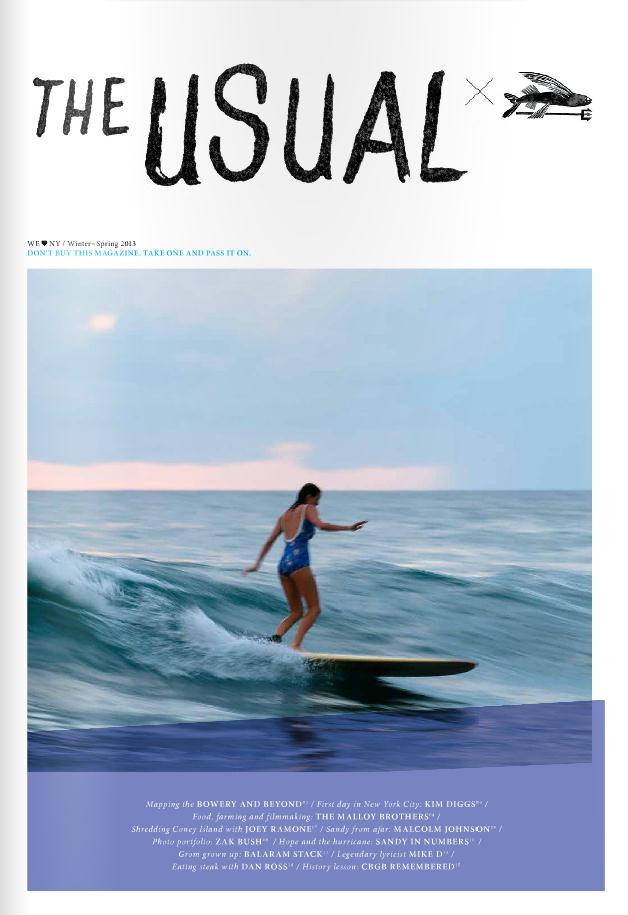 The Usual magazine teamed up with Patagonia's NYC surf crew to put together this unique edition. Check it out.
"On the following pages, we start on the Bowery, where
our favorite company Patagonia will take over the old CBGB gallery to
open their first East Coast surf store in early 2013. Just like CBGB's
nurtured New York's alternative music culture, Patagonia's shop will be a
hub for surfers — the misfits of the global brand."
Hit the jump to read the full digital edition of the magazine.
Patagonia Surf Bowery will be opening soon. Keep up with their progress on Facebook and Instagram.
Magazine: The Usual X Patagonia by theusualmontauk on Issuu.