The Wolverine Way – Go Like Hell and Never Back Down
by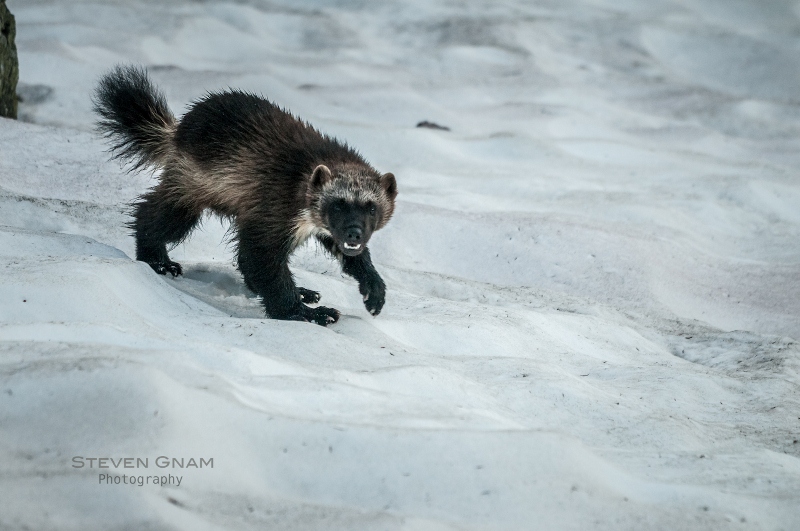 Ten years ago, a bad-ass wolverine mountaineer we called M3 got busy expanding his territory from the east side of Montana's Glacier National Park into Canada. When this two-year-old bumped up against the turf of a long-established male known as M6, M3 took it over, claimed the older guy's main squeeze – the female F15, and kept right on enlarging his crown-of-the-continent empire. Grown thin and scruffy, M6 wandered away southward, never to be seen again.
Shortly afterward, M8, the yearling son of M6 and F15, turned up in one of our Glacier Wolverine Project's log box traps. Judging from the bloody gash on his face, he, too, had run into Mr. Badass. The team patched up M8 a bit before turning him loose. Across the Divide, Alex "Buck" Hasson was wintering alone in a cabin, skiing out to keep tabs on several radioed wolverines on the park's west side. To locate a signal, he usually had to go for miles. But early one morning, he stepped from the outhouse to find a gulo 40 feet away: M8.
[Above: A wolverine in the wild. Glacier National Park, Montana. Photo: Steven Gnam]
Buck tracked the wandering male 30 miles southwest to a mountain ridge overlooking the town of Columbia Falls, then west into the Whitefish Range. M8 was headed up the backside of the ski area now known as Whitefish Mountain Resort. After talking the ski patrol into letting him ride the chairlift to the summit with them, Buck used his radio antenna to fix M8's location atop the next peak over. The wolverine was feasting on a deer carcass, Buck later learned from an avid out-of-bounds skier. That the man also tended bar at the resort had nothing – nothing! – to do with how this info actually got passed along. Here in Montana, we're all science all the time.
M8 padded 90 miles farther west to the Idaho-Montana border. Before winter was out, the hunter-scavenger's story came to an end in the jaws of a bobcat trap. But in March of 2012, scores of Whitefish Mountain skiers and boarders watched a wolverine lope beneath Chair 1 en route to the nearby remains of a deer (most likely killed by a cougar.) This time, the media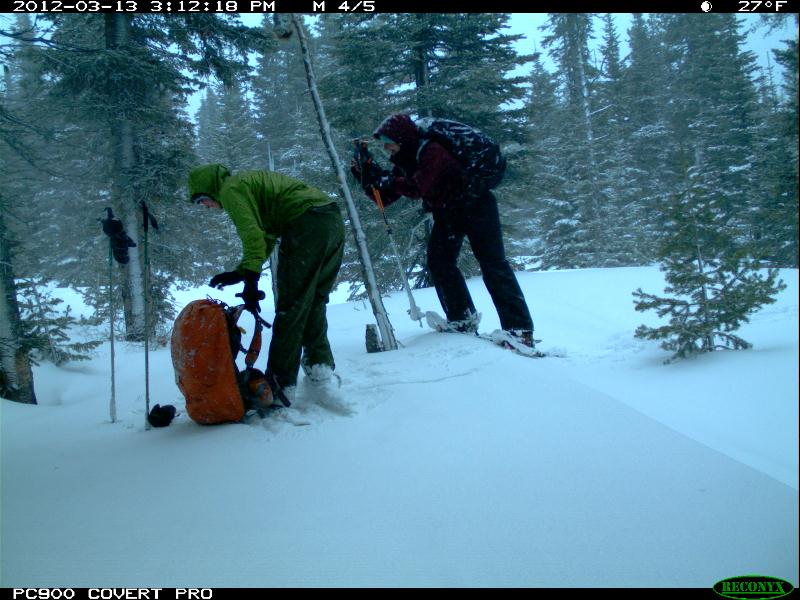 [Volunteers Sally Kintner (NPS) and Pam Murray (PCA) check the camera site. Photo: National Park Service]
——————————————————————–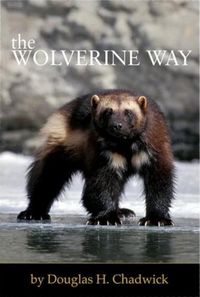 The Wolverine Way by Douglas H. Chadwick is now available in paperback from Patagonia Books. It reveals the fascinating natural history of the wolverine, the habitat threats that face them, their social structure and reproduction habits. Wolverines, according to Chadwick, are the land equivalent of polar bears in regards to the impacts of global warming. The plight of wolverines adds to the call for wildlife corridors that connect existing habitat that is proposed by the Freedom to Roam coalition.
[With thanks to Steven Gnam and Dr. Waller for sharing their photos with us.]