Listen to "The True Meaning of Radical" Dirtbag Diaries Podcast Episode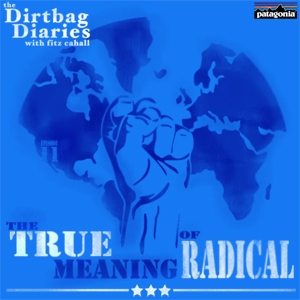 Epic. That's all I need to say about this episode of The Dirtbag Diaries. Fitz Cahall will tell you the rest:
Forests, rivers, oceans and mountains – to some of us they're like old friends, but how far would you go to save them? In this era when our wild places exist in a precarious balance, would you be willing to give up almost everything – your friends, your identity, even your freedom – to fight for change?

In 1996, a group of young idealists and radicals from Eugene, Oregon set out to try and change the world. As members of the Earth Liberation Front, they burned timber company headquarters to the ground, toppled high-voltage power lines, freed wild horses and torched Vail Mountain Resort's Two Elks Lodge. They caused almost $40 million dollars in damage and captured national attention. Some of the environmental community hailed them as heroes, while others spoke out against their crimes. The F.B.I and Justice Department would like you to believe that the 18 E.L.F. members currently in federal custody are the embodiment of homegrown, domestic terror.

You don't fall asleep reading Edward Abbey's Monkey Wrench Gang and wake up ready to commit acts of sabotage against the Federal Government. So how does a young idealist make the leap from working within the political system to launching a four-year campaign of eco-sabotage on a scale our country had never seen before? And where do those violent acts lead?

Today, we bring you "The True Meaning of Radical," the story of Chelsea Gerlach, a woman who tried to do right but discovered the validity of an age-old truism – "You can't fight fire with fire."
Listen to The Dirtbag Diaries:
Episode 11 – The True Meaning of Radical (right-click to download the mp3)
Like what you heard? The RSS feed, subscription link to iTunes, and contact information for future story ideas are all available at www.dirtbagdiaries.com.