Vikings of the Vertical Set Sail for Greenland's Big Walls
Nico Favresse
/
Jul 1, 2010
/
3 Min Read
/
Climbing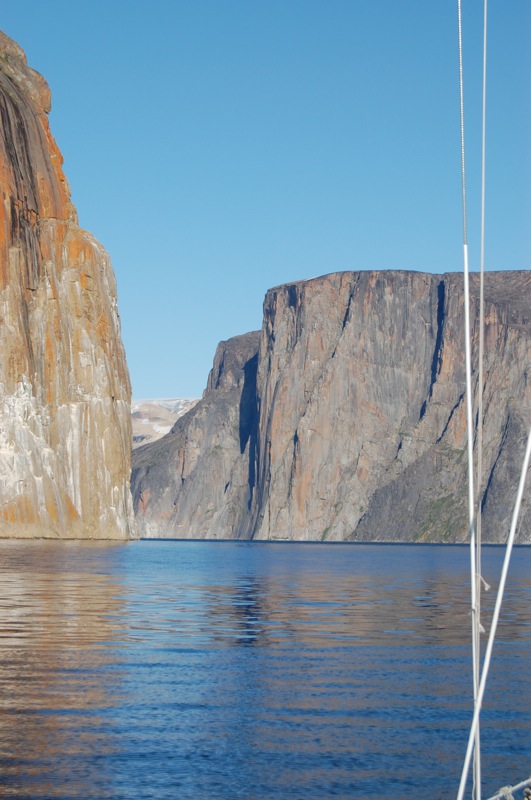 Patagonia Rock Climbing Ambassadors Nico Favresse and Sean Villanueva O'Driscoll, together with Nico's brother Olivier, photographer Ben Ditto, and Bob Shepton (their esteemed sailboat captain) set off on their big summer expedition just over a week ago. You can find regular updates on their partner site Xpedition.be. For those not yet familiar with their unique trip logistics – or their penchant for bringing musical instruments along on their climbs – here's Nico's first post from the voyage (below). Stay tuned for more updates, including special musical jams beamed to us from the big walls:
_______________________
That's it! We are super psyched to be going to Greenland in a few days. No long walk-in approaches this time (last expedition in Baffin Island we walked almost 600km in total) We're going to be approaching some remote virgin big walls located on the west coast of Greenland by sailboat (basically straight across from Baffin Island).
According to our sources there should be a huge amount of unclimbed walls in this area. The sailboat will be our base camp/music studio and means of travel and exploration. Our adventure will not only include the climbing but also the sailing since we will have to sail trough the icebergs and all the way back across the Atlantic to Europe afterwards.
The spirit of adventure and our motivation to embark on an expedition with a smaller ecological impact and more by fair means, lead us to the idea to combine a climbing expedition with a sail boat for transportation. With a bit of research, Greenland seemed the perfect destination for this adventure.
[The impossible wall – a virgin big wall. Photo: Bob Shepton]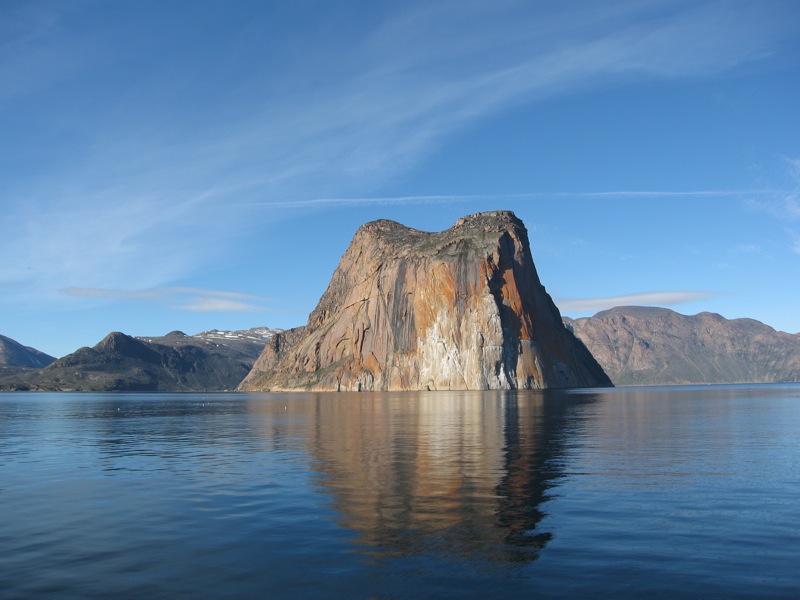 After a few e-mails we were quickly introduced to Bob Shepton, a retired 75 year-old priest. Bob has sailed all over the world (11 Atlantic crossings!) and has brought many climbing expeditions on his sailboat to explore virgin areas in the Arctic. He knows the west coast of Greenland and all its fjords as good as his pocket. He was awarded trophies for his exploration with his boat including recently the Tilman medal.
Due to stormy weather, his boat had to be left in Greenland last season and this year he was looking for people to bring his boat back to Europe. As soon as we contacted him, he sent us some pictures of world-class virgin big walls that rise straight up from the ocean and he offered to bring us there with his sailboat. Even though originally we had other plans for this summer, his proposal was way too good to refuse and a unique opportunity we couldn't resist.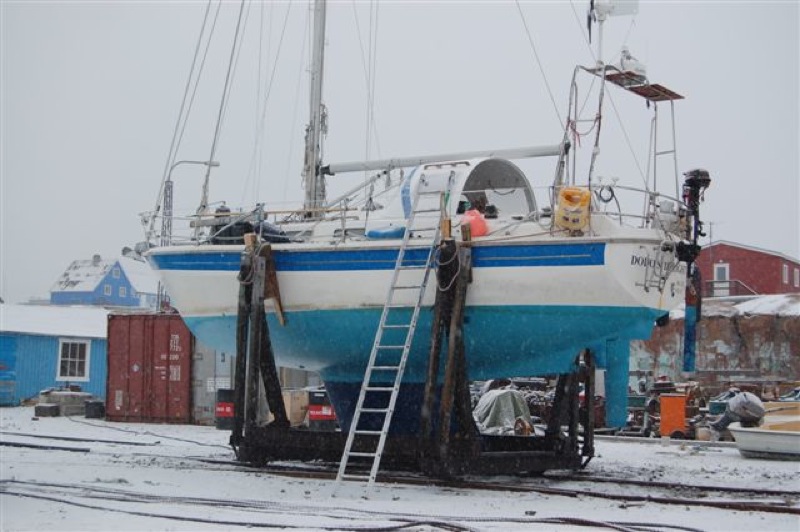 Due to the limited size of Dodo Delight (a 10 m Westerley boat) and our large amount of music instruments only a team of 4 can join Bob on his boat. As usual Sean Villanueva and my brother Olivier will be part of the expedition. Also Ben Ditto, a very talented climber and pro photographer will join us. He climbed with us in Patagonia last year when we did the first free ascent of the South African route in Torres del Paine. The duration of the expedition will be of approximately 3 months depending on where the winds will bring us.
[Above, right – the kind of Greenland big walls a sailboat is well-suited to access. Above, left – The craft that will carry them there, Bob Shepton's Dodo Delight. Photo: Bob Shepton]