---
---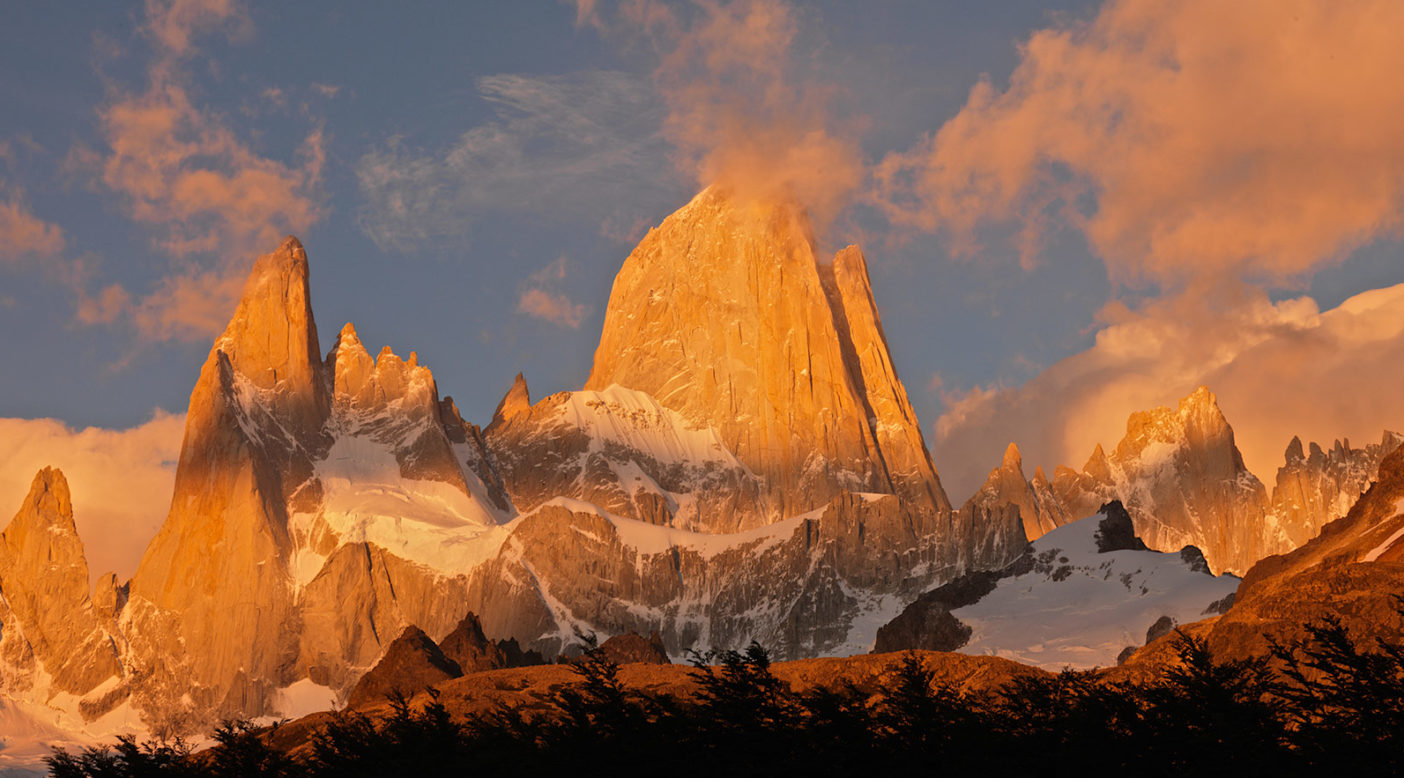 Online Auction to Benefit 1% For the Planet
Nov 24, 2007
November 24, 2007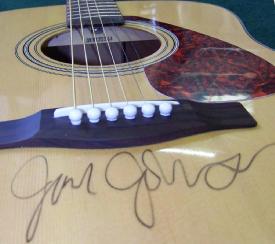 On a sunny Saturday in Southern California, we bring word from our friends at 1% For the Planet:
Yuletide Greetings from One Percent for the Planet,

Our first posting to The Cleanest Line finds us in great spirits but as busy as ever. In efforts to have some more fun, further introduce member companies and the public to each other, fund our growth and get some of that holiday shopping out of the way, all the while giving back to our beautiful planet, we have created an online auction.

If you are familiar with just a few of our members, you may then have an inkling of an idea as to how killer some of these items or adventures may be. If the contrary be the case and thus you have no clue we highly encourage you to satisfy your curiosity by visiting our auction page. There are some true rarities offered. The auction will be live from November 12th to December 5th.
[A Jack Johnson signed guitar from Brushfire Records is one of many items up for bid. Hit the jump to see more.]
If you find yourself interested in supporting our auction by posting a banner on your website, or have any questions regarding the auction, please feel free to e-mail us at melody@onepercentfortheplanet.org or kate@onepercentfortheplanet.org.

You may have seen some of the action regarding our new print campaign in such publications as Outside Magazine, Spin Magazine, Plenty, Canoe & Kayak, Sunset, Ode, Backcountry, Surfing, Paddler, Wild on the Fly, Surf Shot and Audubon. Phew! These are all the mags we're keeping our fingers crossed for coverage in current or soon coming issues. A big thanks goes out to them for this free ad space. We also have a spiffy new logo and website that we'd love for you all to check out at www.onepercentfortheplanet.org. With also an average of one new member a day throughout this past year, there's no doubt that we have been cranking. We may have a tiny office but our big brains and massive file cabinets are overflowing with goodness.

We'd like to also just take this opportunity to mention that we are so proud of all of our members who step it up in their efforts to Keep Earth in Business, but specifically shout out our members Jim and Erin at Esprit Rafting Adventures who recently won "Most Sustainable" and "#2 Best Outfitter" by National Geographic Adventure. Congrats!

A special thanks goes out for everyone's support.

Aloha,
One Percent for the Planet
A few more items from the online auction (there are 84 in all):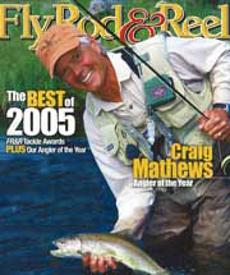 Guided Fly Fishing Trip with Craig Matthews of Blue Ribbon Flies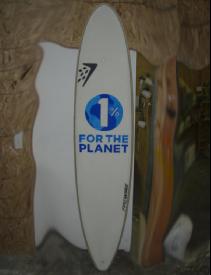 1% FTP Custom Longboard from Firewire Surfboards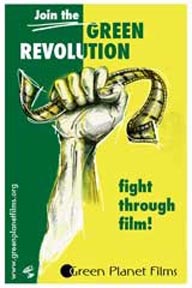 Green Planet Films $50 Gift Certificate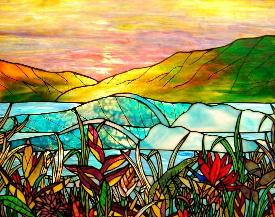 Print of Stained Glass Window by Frank Errickson from Surf Art Studios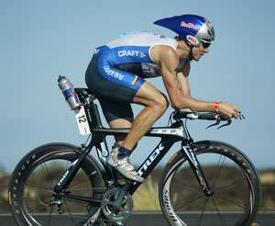 Triathlon Consultation from Two-time Ironman World Champion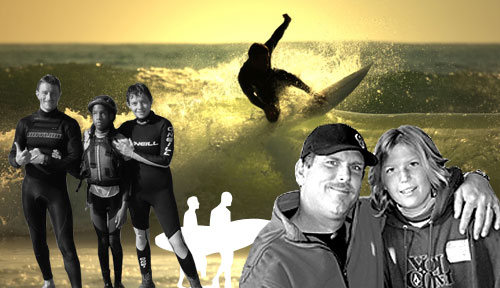 Group Surf Lesson with Surfclass' Chipper Bro
…and many more. Remember, bidding ends on Dec. 5, 2007 8:00 PM EST.
« Gratitude Eastern Priest »