---
---
O Tannenbaum + 1% For the Planet Auction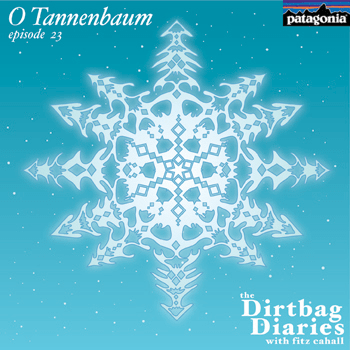 We have a two-for-one special today on TCL. First up is the Dirtbag Diaries holiday podcast. Host Fitz Cahall sets the stage (Clark Griswold would be proud Fitz):
Warning: This episode contains radio nudity and Christmas carols.

Christmas trees are a massive business. Americans spent $2.5 billion on Christmas trees in 2007. For the last five years, I have been stingier than Scrooge when it comes to a Yule Tree. In 2008, I'm a changed man. Armed with a handsaw and empowered by a National Forest permit, I wandered out into the Cascades to search for the perfect Christmas tree. Sometimes in the darkest days of winter, a little light isn't a bad thing.

Listen to O Tannenbaum (mp3 – 14:40 – right-click to download)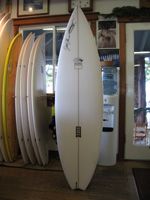 Next up, our friends at 1% For the Planet are offering the opportunity to bid on one heck of a holiday gift:
To coincide with the launch of our Online Store we are pleased to offer one special item to the highest bidder this holiday season – a DM3 Fletcher Chouinard Designs surfboard autographed by Jack Johnson. Bidding ends tomorrow (December 17th) at 8pm EST. You could relish in the joy of owning (or giving) this rare autographed surfboard and know your contribution supports 1% for the Planet's efforts of Keeping the Earth in Business.
Visit the auction page for more information or to bid. After you place your bid, check out TCL reader lubdub's photos of 1% for the Planet CEO Terry Kellogg skiing some beautiful powder.
« Time Running Out to Save Utah Treasures Shopping Consciously for the Holidays »