---
---
30% Off Sale Happening Now at Patagonia.com
Jan 15, 2009
January 15, 2009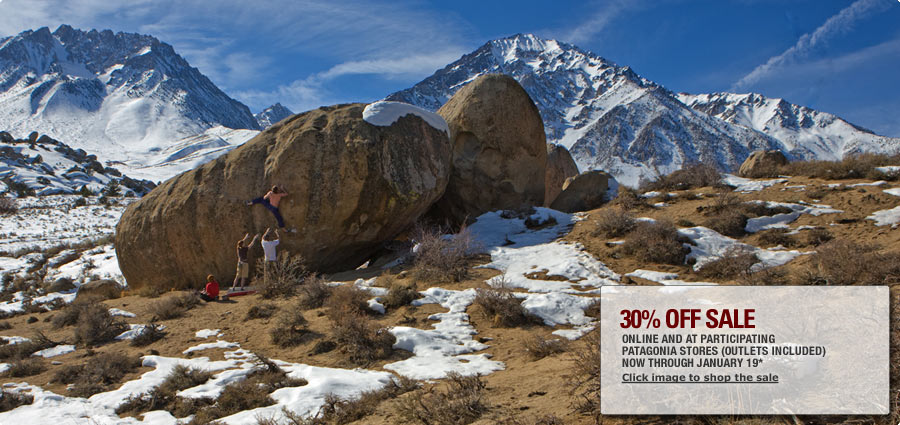 Just a quick note to let you know our fall/winter line is now on sale — along with other past-season and special-make-up items. Patagonia Retail Stores and Outlets are participating too (except Cardiff) so ride the old bike down when you can (find a store here). Hope you all find what you're looking for. The new Spring 2009 styles are live as well if you want first crack at those. Enjoy.
[Hannes Fetz and friends enjoy a beautiful day of bouldering in the Buttermilks. Bishop, California. Photo: Reinhard Fichtinger]
* Sale limited to stock on hand. Sale prices apply only to select Patagonia merchandise on days specified. Patagonia Cardiff-by-the-Sea store is not participating in the sale. The following items are not included in sale pricing: surfboards, wetsuits, shoes, blankets, gift cards, environmental t-shirts, gift bags, Carry Y'All Bag, and shipping charges. Sale prices not valid on Weekly Specials in Patagonia Outlets. Offer valid in USA only. Not valid with any other offer. Sale ends January 19, 2009.
« Colin Haley Solos Supercanaleta Catch Patagonia Ambassador Timmy O'Neil at the MBC »