---
---
Tin Shed Nominated for the 2009 People's Voice Webby Award
Apr 14, 2009
April 14, 2009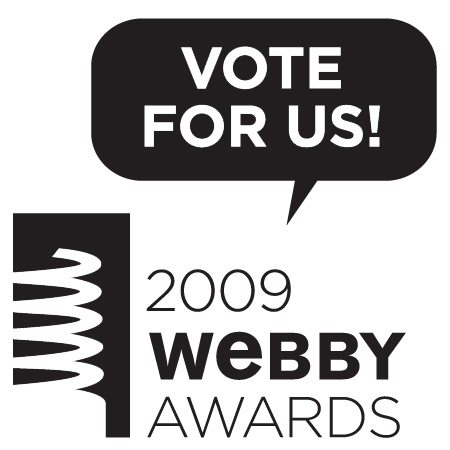 Often dubbed "the Oscars of the Internet," the Webby Awards just announced their nominees for the 2009 People's Voice awards and Patagonia's Tin Shed has been given the nod in two categories: "Best Visual Design Aesthetic" and "Corporate Communications." Considering all the fantastic Web sites out there, we're really stoked to receive this recognition. But we need your help to bring home the Webbys.
People's Voice Webby winners are determined solely by votes cast on the Webby Awards site. Would you consider taking a moment and voting? Again, you can find us under these two categories so please vote for each one:
"Best Visual Design Aesthetic" (listed under Features)
"Corporate Communications" (listed under Marketplace)
A lot of people in the company worked really hard on Tin Shed and we're grateful to them all, including our friends at the Royal Order of Experience Design. And we're not done yet. New stories from Gerry Lopez, Liz Clark, Crystal Thornburg and Freedom to Roam are in the works. Look for them to go live in the Shed at the end of the month. Thanks for your support!
« KEEP OUT OF REACH OF CHILDREN – Industry reps fear organic garden From the Trenches – Where'd my jacket come from and what's replaced it? »