Beyond and Back: 180° South Tour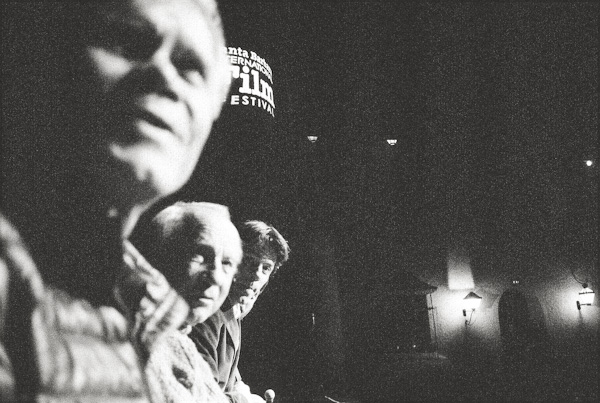 Around the turn of the century Chris Malloy and I stumbled across a forgotten film called Mountain of Storms and it had a great impact on our lives.  After six years of dreaming and scheming up our own adventure, then four years of non-stop hard work, now a decade has passed and our dream has finally come to fruition: the film and coffee table book 180° South, an ode to our heroes and their old film, and the place that inspired it all: Patagonia.
We had the grand premiere this winter at the Santa Barbara Film Festival to a sold-out crowd at the Arlington Theatre.  Since then there have been a few scattered screenings around the U.S.  I had the pleasure of presenting the film a few weeks ago at the 5 Points Film Festival in Carbondale, Colorado.  What an awesome event that was!  I can't say enough good things about the founder Julie Kennedy and organizer Beda Calhoun.  They treated us like one big family and put on a stellar event.  I could sit for hours and watch those films, which I did, each one inspiring me in different ways.  If I were to give you an in-depth report on the eclectic people I met, and the awe-inspiring films I saw, I know I'd leave someone out.  So, I'll just mention one person: Patrick Rizzo.  We totally hit it off.  Maybe its because I grew up skateboarding, or because I was raised near Berkeley (where he's from) and I know that all skaters from Berkeley are beautifully out of their minds.  Hanging with Patrick was like returning home, then forgetting where I am.  He's one of the main guys in a film called Second Nature.  On their longboards he and his buddies bomb hills in the Sierra's, reaching speeds of 60 MPH, often filming each other and passing the camera around casually.  There's trippy meditation scenes, underwater footage (for some reason) and animation that has no apparent meaning.  Love it.  Dig it.  But you probably won't want to do it.
[SB Film Festival.  On stage Q&A.  Rick Ridgeway, Yvon Chouinard and Danny Moder.  Photo: Jeff Johnson]
So, anyway, last weekend kicked off the west coast 180° South tour.  We showed it Saturday at the La Paloma theatre in Encinitas California.  To my surprise, my good friend (the main woman in the film) Makohe Acuna flew in all the way from remote Easter Island.  After the show she got up on stage and played three heartfelt songs.  Two of them her originals, the other an old Hawaiian ballad called "Wailana."  Wailana has special significance to me since I spent a good part of my life in Hawaii.  I get all choked-up every time I hear her sing it.  Also, during the filming of 180° South I became sorta shipwrecked on Easter Island.  One of my first nights there Makohe and I slept on the ground next to one of those Moai statues.  As we stared up at the clear, star-filled sky, she began to sing "Wailana."  I remember laying there, staring up at the ancient statues, hearing her soft, hypnotic voice permeate the surroundings.  When she sang it up on stage at La Paloma the crowd fell silent.  I don't think anyone expected such a thing.
We will be showing 180° South in Santa Monica on May 25th, Portland the 26th, and San Francisco the 28th.  For other dates go to: 180south.com.  Makohe will be playing her songs at the events and there is another SPECIAL GUEST I can't wait to see.  I hope to see some of you this next week.  Lets have a beer!
To see more of Jeff Johnson's work, go to the newly redesigned jeffjohnsonstories.com.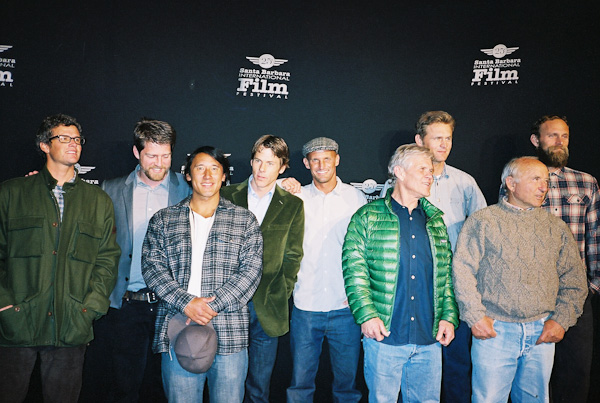 SB Film Festival.  180° South crew, left to right:  Scott Soens, Tim Lynch, Jimmy Chin, Danny Moder, Jeff Johnson, Rick Ridgeway, Chris Malloy, Yvon Chouinard, Keith Malloy.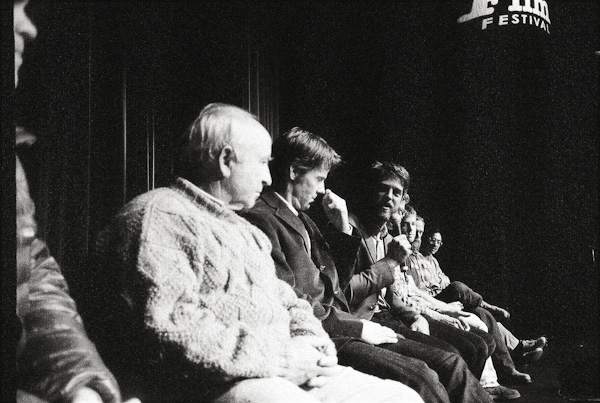 SB Film Festival.  On stage Q&A.  Producer Tim Lynch speaking.  Photo: Jeff Johnson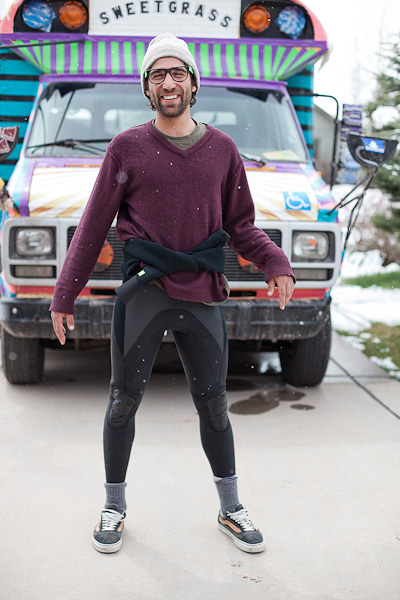 Patrick Rizzo in Carbondale, Colorado.  Photo: Jeff Johnson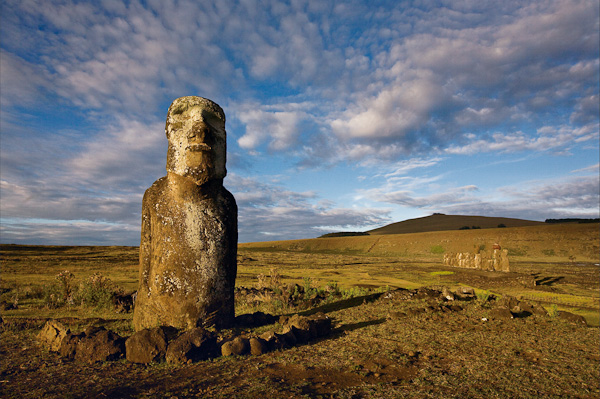 Lone Moai statue in Rapa Nui/Easter Island.  Photo: Jeff Johnson