---
---
[Updated] California & Wyoming: "Awakening the Skeena" Screens This Week with Introduction by Patagonia CEO; You too can Help the Sacred Headwaters
Nov 10, 2010
November 10, 2010
[11/15 Update: Just saw Awakening the Skeena at work (who says Mondays suck?). It was a beautiful and inspiring film (view the trailer). You too can see the film and help support Ali Howard's efforts to save the Sacred Headwaters: Write the Canadian government, bid online for a trip to Islas Secas Resort in Panama, purchase the DVD of Awakening the Skeena – all proceeds benefit Skeena Watershed Conservation Coalition. And if you live in Ventura come see the film tonight, or in Jackson Hole on Thursday. 12/1 Update: Added photos from the Jackson Hole event after the jump.]
Residents of Ventura, California and Jackson Hole, Wyoming have the opportunity next week to hear Patagonia CEO Casey Sheahan and Yvon Chouinard introduce a very special film. Awakening the Skeena follows Ali Howard down the Skeena River as she swims 380 miles in frigid water to raise awareness of the threat to salmon from proposed coal bed methane gas wells. A preview of the film was featured in the Tin Shed. Ali Howard and musician Rachelle van Zanten will be attending both events; the Jackson Hole screening will also feature a benefit silent auction with lots of great prizes, including a trip for three to Islas Secas Resort in Panama's Las Secas Archipelago. Details below, please join us.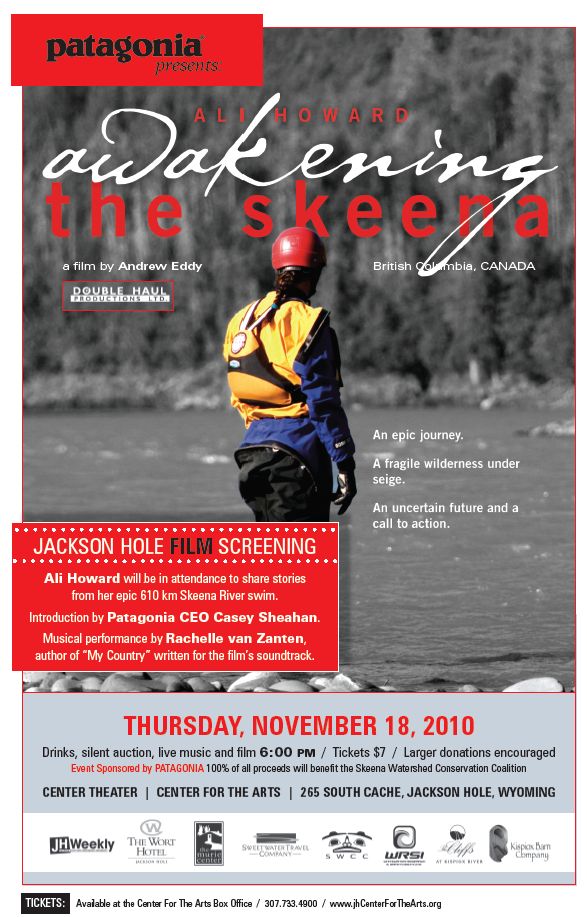 Monday, November 15, 2010
Great Pacific Iron Works
Ventura, California
7pm • Free
Thursday, November 18, 2010
Center Theatre
Jackson Hole, Wyoming
6pm • Tickets $7
All proceeds benefit Skeena Watershed Conservation Coalition
Learn more about this issue at skeenawatershed.com or by reading our past blog posts.
Take Action! Ask Shell and the BC government to withdraw the tenure for coalbed methane development in the Sacred Headwaters.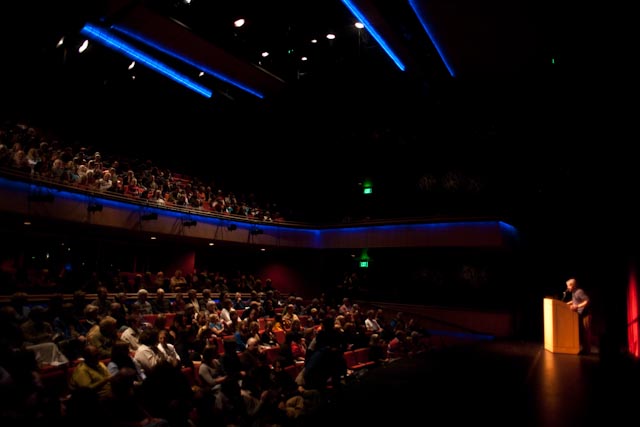 Shannon McCormick introduces the online auction to beneft Skeena Watershed Conservation Coalition before the film. Jackson Hole Arts Center. Photo: AJ Smollen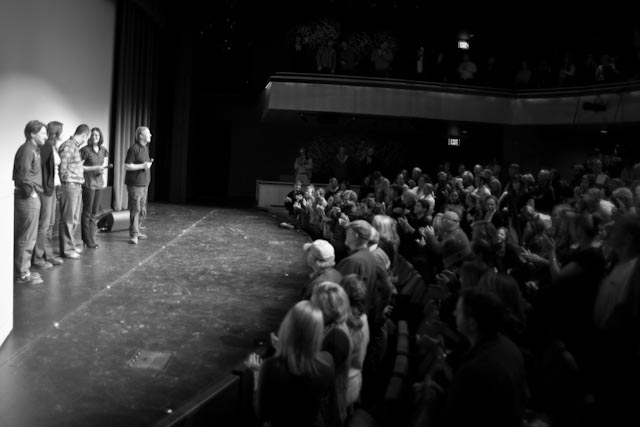 Patagonia CEO, Casey Sheahan, introduces Skeena swimmer Ali Howard and her supprt team to a standing ovation. Photo: AJ Smollen
Pre-show silent auction in the Arts Center lobby. Photo: AJ Smollen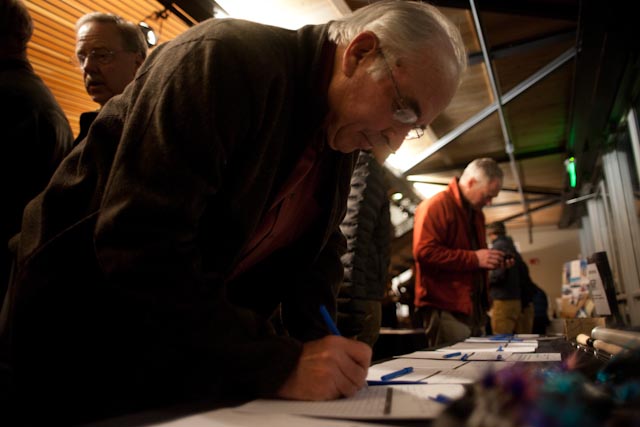 A generous patron places a bid in the silent auction. Photo: AJ Smollen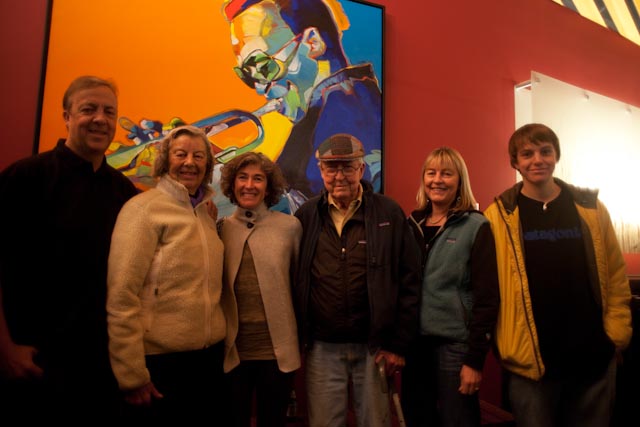 Sheahan family including Casey's parents Dick and Dottie Sheahan, sister Caroline and nephew Carson Meyer, and Tara Sheahan. Photo: AJ Smollen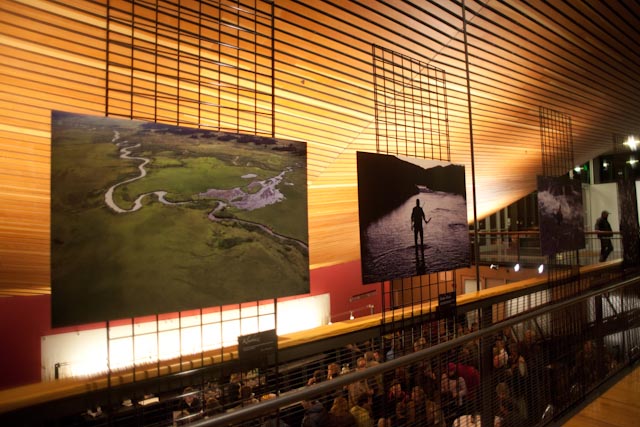 Photograper Brian Huntington's Skeena watershed photo exhibit. Photo: AJ Smollen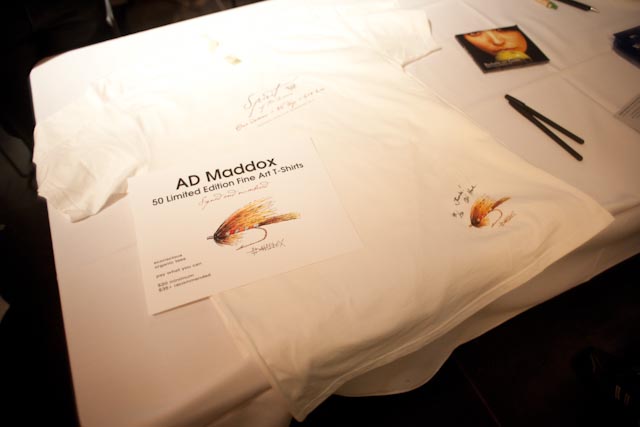 Trout artist A.D. Maddox limited edition T-shirts. Photo: AJ Smollen
Big thanks to everyone who attended the Ventura and Jackson Hole screenings. Ali and her support crew were blown away by your support.
« Beyond Factory Audits with the FLA Cows Without Borders »