---
---
Solitaire: Official Movie Trailer and World Premiere
Nick Waggoner and the crew at Sweetgrass Productions have been hard at work on the release of their third move, Solitaire. Cleanest Line readers have been joining them on their journey to produce their most ambitious film to date by checking in around the 21st of each month. Sweetgrass has been sharing the footage from the story as it unfolds through their series "On the Road With Solitaire." Regular watchers may have noticed a good deal of time has passed since Episode Four, "Low Tide" aired back in May. The wait was worth it. Today, we're pleased to share the official trailer from the upcoming movie. Oh yeah . . . and the beta on the world premiere, not much more than a month away. Enjoy.  – Ed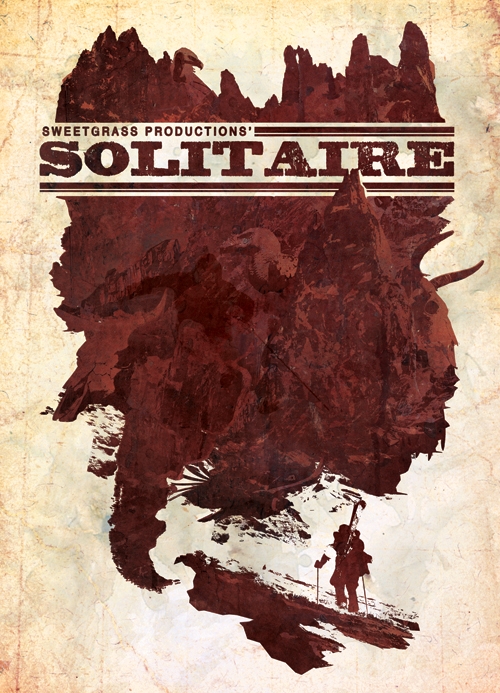 SOLITAIRE – A Backcountry Skiing, Snowboarding, and Telemark Film from Sweetgrass Productions
In the high desert of South America, winter takes hold, devouring bleached bones and abandoned shacks. Into these most inhospitable of lands, a handful of drifters emerge from the whiteout, ready to cast their lot on forsaken peaks both merciless and magnificent.
Venturing beyond the frontiers of most mountain films, Solitaire is born in the spires of Argentina's legendary Las Lenas, where a lonely two-year journey begins through an abandoned world, wandering the length of a continent from Peru's Cordillera Blanca to Chilean Patagonia. Lost in the winds of snowbound badlands and the blizzards of primordial forests; seen from a horse's saddle and a paraglider's wings; ridden on ski and board and telemark… Solitaire fuses western-inspired tales of backcountry gambles into landscapes never before visited on film.
Shot on location in:
Las Lenas, Argentina;
Portillo, Chile;
Nevados de Chillan, Chile;
Patagonia, Chile;
Bariloche, Argentina;
Caviahue, Argentina;
Huaraz, Peru;
Iquitos, Peru;
Uyuni, Bolivia; and
Sajama, Bolivia.
Featuring: Leo Ahrens, JP Auclair, Ryland Bell, Will Cardamone, Johnny Collinson, Forrest Coots, Stephan Drake, Jacqui Edgerly, Chris Erickson, Sebastian Haag, Kip Garre, Atsushi Gomyo, Kim Havell, Eliel Hindert, Erica Laidlaw, Jaime Laidlaw, Kyle Miller, Osamu "Ommu" Okada, Carston Oliver, Alex Paul, Thayne Rich, Dave Rosenbarger, Elyse Saugstad, Aidan Sheahan, Forrest Shearer, Ptor Spricenieks, Thomas Steiner, Drew Stoecklein, Taro Tamai, Jack Tolan… and honoring Arne Backstrom and Kip Garre.
The premiere will be followed by 50 other stops in North America, Japan, Europe, and South America. For Full Film Tour info and DVDs head to: Sweetgrass-Productions.com
« The "Great Outdoors Giveaway" Is Not a Gear Sale – Take Action to Protect American Public Lands Patagonia Supports Tim DeChristopher »